Weekly Season News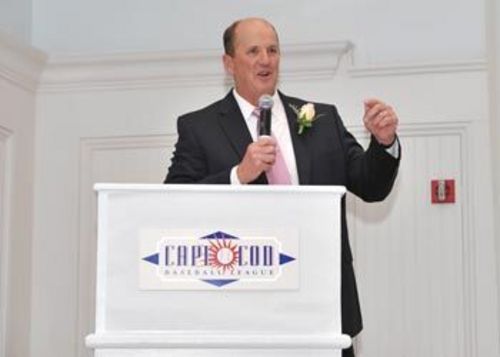 Dennis Long, Hyannis
Right-hander Dennis Long, who pitched at UConn, played three seasons with the Hyannis Mets, from 1977-79. His final year in the Cape League was a memorable one. The Mets claimed the CCBL championship and Long's 8-1 season was key to that success. He also represented the Mets on the 1979 All-Star Team. Over his Cape League career, he was one of a just a few hurlers who won 18 games over three seasons, compiling a cumulative 3.20 ERA and impressive 18-7 mark overall. He was then drafted in 1980 by Texas where he played minor league ball for the Rangers and Mets for two years. Long has continued to be involved in baseball on a coaching level, founding the Dennis Long Athletic Advantage in 1984, offering private instruction to young pitchers and position players. He also continues to live on in Summer Baseball where he's in his fifth season as field manager and pitching coach for the Mystic Schooners of the NECBL in Mystic, Conn.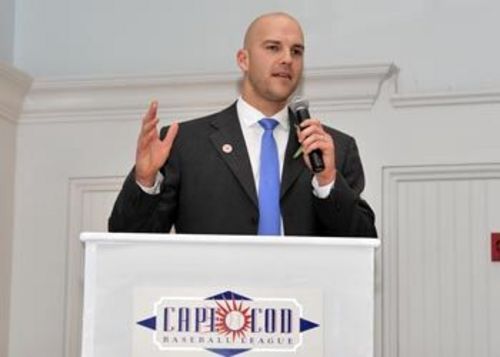 Justin Masterson, Wareham
The side-winding Bethel product was a Gatemen closer in 2005, compiling a 3-1 record with 10 saves and a 1.15 ERA. He finished 21 of 22 games he appeared in and allowed just 19 hits in 31.1 innings pitched with 39 strikeouts and nine walks. The 6-foot- 6-inch 260-pound RHP was drafted by Red Sox in the second round of the 2006 MLB Draft and made his MLB debut with Bostonjust two years later. He was the first Red Sox pitcher since 1912 to make first four consecutive starts at Fenway Park and not lose. Masterson has also played for Cleveland, St. Louis and is currently in the Dodgers organization. He is known for a live, sinking fastball, the former AL All-Star selection placed in the top 10 of the American League in 2013 for the Indians for wins (14), strikeouts (195), complete games (3) and led the AL with three shutouts.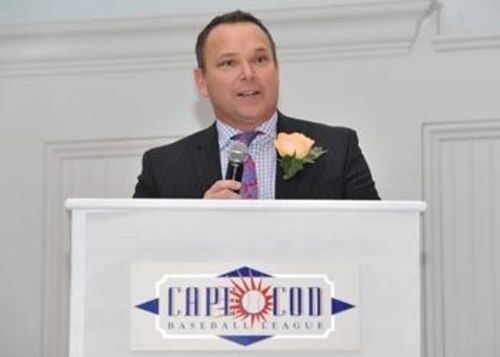 Timothy McIntosh, Chatham
When the Cape League returned to wood bats in 1985, it was the first time many players had hit with wood. That year, the Minnesota product enjoyed a remarkable season. McIntosh led the league in hitting with a .392 batting average, winning the Thurman Munson Award for batting. He also led the League in hits (60) and tied for first place in doubles (13). He was second in runs scored (39), and third in RBIs (32) and slugging percentage (.569). Tim was drafted in the third round of the 1986 MLB Draft by the Milwaukee Brewers and played pro ball for 15 years, five at the Major League level and 10 at the minor league level. He also worked as a scout and minor league coach for the New York Yankees. He is currently a scout for the Los Angeles Angels.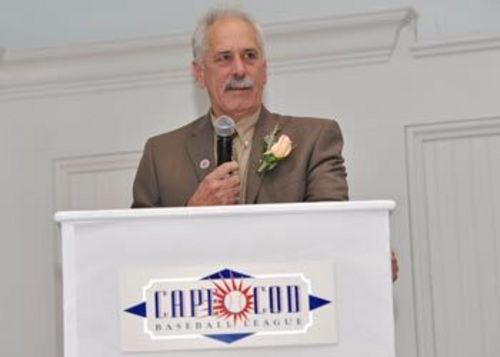 Steve Newell, Wareham
UMass-Amherst right-handed-hitting slugger Steve Newell was the Minutemen's 1973 season-leader in batting average (.374), home runs (5) and RBIs (33). Newell led Coach Dick Bergquist's Minutemen to the NCAA Tournament berths in 1971 and '73 where they lost to Harvard and Delaware in the District 1 playoffs. The summer of 1973 Newell continued that ferocious clip, playing outfield for the Wareham Gatemen. The 6-foot-2-inch, 185-pound slugger batted .340 which was the third-highest average in the CCBL. He also led the League with 11 homers, was a member of the CCBL All-Star team and was the recipient of the Pat Sorrenti Award as the league's Most Valuable Player. Newell played three seasons in the Montreal Expos' minor leagues, hitting .298 for Class A Jamestown in NY-Penn League in 1973 and spending next two years with Quebec in the Class AA Eastern League in 1974-75. Newell's college teammate in 1972-73 was the inaugural CCBL Hall of Famer and future Cy Young winner Mike Flanagan.