Alumni Transactions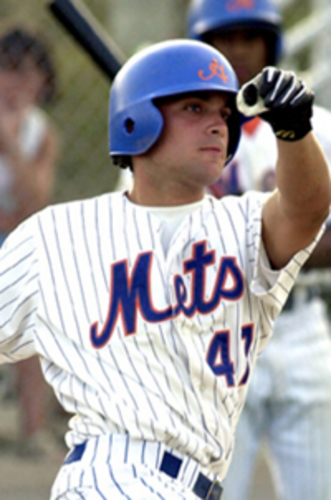 Former Tampa Bay Ray super sub Sam Fuld (Hyannis, 2003) hopes to be playing baseball again this summer in Northern California, where he starred as a collegian at Stanford University in the early 2000s. Fuld has agreed to a minor league contract with the Oakland Athletics, who have invited him to their major league spring training camp where he will attempt to win a spot in the A's outfield mix that currently includes Coco Crisp, Yoenis Cespedes, Josh Reddick and Craig Gentry.
Fuld was dropped by Tampa Bay last fall after the worst of his three seasons as a reserve outfielder with the Rays. He finished 2013 with unimpressive .199/.270/.267 numbers. He did steal 35 bases, but he was caught 12 times. From 2011 to 2013, Fuld made 653 plate appearances with Tampa Bay and triple-slashed .230/.301/.326.
Sources say Fuld will be paid $800,000 if he makes the major league roster and can collect another $100,000 in incentives based upon games played. He also has an opt-out clause which would enable him to gain his release in late March or June 1 if he is not on Oakland's 25-man active roster at the time.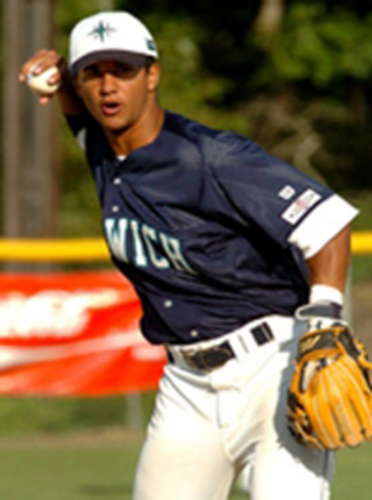 The Durham, N.H., native was a 10th-round draft choice of the Chicago Cubs in 2004 after a solid 2003 season on the Cape, where he hit .361 and contributed 14 RBIs and 10 stolen bases to help lead the Hyannis Mets into the playoffs. He also wound up with considerable face time in the documentary "Touching the Game: The Story of the Cape Cod Baseball League," which was filmed on the Cape that summer.
Meanwhile, Fuld's former employees added four more Cape League grads to the list of non-roster players invited to spring training. Tampa Bay issued invitations to catchers Curt Casoli (Cotuit, 2010) and Luke Maile (Cotuit, 2011), third baseman Cole Figueroa (Orleans, 2008) and right fielder Mike Mahtook (Harwich, 2010). Also on the Rays' list of NRIs for 2014 spring training are previously invited right-handed pitcher Matt Adriese (Cotuit, 2010) and outfielder James Darnell (Hyannis, 2006/07).
Six other former Cape Leaguers have spots on the Rays' 40-man roster, including third baseman Evan Longoria (Chatham, 2005), pitchers Brad Boxberger (Orleans, 2007; Chatham, 2008) and Brandon Gomes (Falmouth, 2003/06), catcher Ryan Hanigan (Orleans, 2002) and outfielders David DeJesus (Chatham, 1999) and Brandon Guyer (Harwich, 2006).
Rays' pitchers and catchers will report to camp on Feb. 14 and will hold their first workouts the following day. Position players will report on Feb. 19 with the first-squad workouts scheduled for Feb. 20.
Tampa Bay will play 14 home games this spring at Charlotte Sports Park, starting Feb. 28 against the Baltimore Orioles. Their final spring training game will be on March 29 against the Montgomery Biscuits, their Double-A affiliate, at Montgomery Riverwalk Stadium in Montgomery, Ala.
The regular season opens with a home game at Tropicana Field in St. Petersburg, Fla., against the Toronto Blue Jays on Monday, March 31.
-ccbl-