Alumni Transactions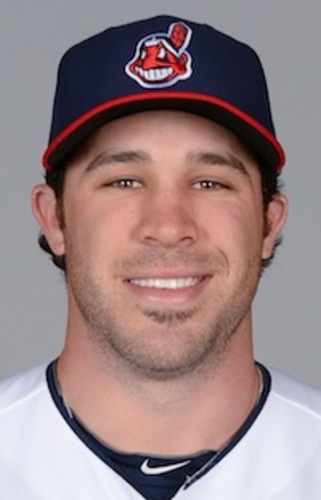 Second baseman Jason Kipnis (Cotuit, 2008) has been rewarded with a six-year, $52.5 million contract extension by the Cleveland Indians with a club option for a seventh year. The deal was announced Friday prior to the Indians' home opener against the Minnesota Twins at Progressive Field.
According to multiple reports, the former Arizona State star gets a $1 million signing bonus and a $2 million salary this season, followed by $4 million in 2015, $6 million in 2016, $9 million in 2017, $13.5 million in 2018 and $14.5 million in 2019. The club option for 2020 is worth $16.5 million with a $2.5 million buyout clause.
Kipnis' agent, Danny Horwits of Beverly Hills Sports Council, released the following statement: "For the past three offseasons, both Jason and the Indians have worked toward completing a multiyear contract. While there were many obstacles as to value and structure along the way, we were able to come to an agreement this week which will keep Jason in Cleveland for many years to come."
Kipnis is the second former Cape Cod Baseball League player within the week to receive a multiyear extension from the Indians. On March 31, catcher Yan Gomes (Cotuit, 2007; Chatham, 2008) signed a six-year, $23 million deal. In February, they tied up outfielder Michael Brantley for $25 million over four years, and they remain hopeful of reaching a multiyear agreement with ace right-hander Justin Masterson (Wareham, 2005), who will be a free agent after this season.
In 2013, his second full year in the majors, the 27-year-old Kipnis slashed .284/.366/.452 with 35 doubles, 17 home runs and 30 stolen bases and was named an American League All-Star. He also finished 11th in the AL Most Valuable Player voting.
A native of the Chicago suburb of Northbrook, Ill., Kipnis was a baseball and football star at Glenbrook North High School, where he set school records in receptions, yards receiving, touchdowns and home runs. He hit .455 with 11 home runs and 36 RBIs as a junior and .520 with eight homers and 36 stolen bases as a senior, earning All-State honors.
He enrolled at the University of Kentucky, where he hit .337 and slugged .654 as a redshirt freshman in 2007. In 2008, he transferred to Arizona State, where he batted .371/.485.667 with 76 runs and 73 RBIs while successfully stealing on 24 of 28 attempts. Drafted by the San Diego Padres in the fourth round, he opted to remain in college and he spent the summer of '08 at Cotuit in the Cape League, where he put up a .264/.364/.350 line in 37 games, mostly as an outfielder. He scored 20 runs, averaged a hit a game, collected 28 doubles and was 6-for-8 in stolen base attempts.
In the 2009 amateur draft, the Indians made Kipnis their second round pick (63rd overall) and he quickly signed for a $575,000 bonus. Advancing rapidly through the Indians' minor league system, he made his MLB debut on July 22, 2011. His rookie season was cut short on Aug. 18 when he injured his right hamstring while warming up before a game against the White Sox. He wound up playing 36 games, hitting .272 with seven homers.
He enjoyed a solid second season in 2012, going .257/.335/.379 with 14 homers and 76 RBIs and stealing 31 bases in 38 attempts. But he really came into his own last season and was named the American League's Player of the Month for June after batting .419 with 12 doubles, four home runs, 25 RBIs and 17 runs scored, while drawing 30 walks and reaching base safely in every game he played. Kipnis needed such a strong effort to beat out Baltimore slugger Chris Davis, who had 12 homers and 30 RBIs during the month en route to becoming the MLB's 2013 home run leader.