Events and Announcements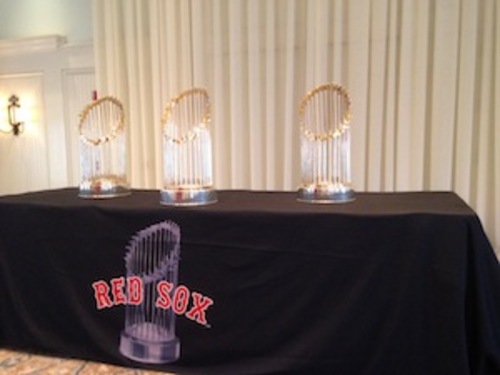 If you missed the three World Series trophies that were on display at the Chatham Bars Inn in April as a benefit for the Cape Cod Baseball League, you're in luck. They're coming back next week.
Three Boston Red Sox World Series Trophies will be on display at the Barnstable Fire Station on Thursday, Oct. 9.
The Barnstable Firefighters Association, a nonprofit organization, is hosting a fundraiser at the Station House on Route 6A in Barnstable Village on Thursday, Oct. 9 from 4-7 p.m. There is a lot of excitement about the trophies coming to Barnstable.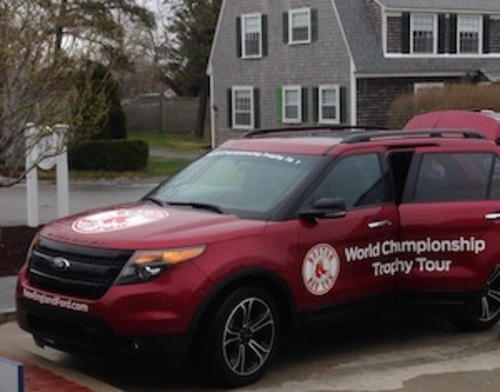 "The Red Sox have been great to work with and we were just thrilled to be able to get the three trophies here next week," said fire captain Chris Beal, one of the organizers.
All proceeds raised will go to the Relief Fund, which was established to help local firefighters and their families as well as others in the community.
The Barnstable Firefighters Association supports several local events as well as three scholarships, youth sports and other happenings in the village.
For more information call 508-362-3312.