Events and Announcements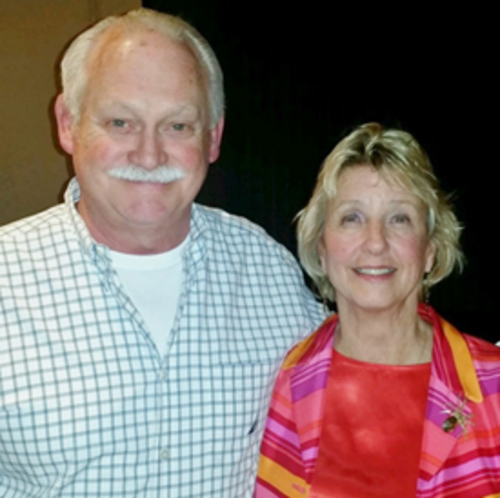 Chuck Sturtevant, former general manager and treasurer of the Bourne Braves and Falmouth Commodores and a onetime Cape Cod Baseball League vice president, is the league's new president. His nomination was confirmed Wednesday night by the Cape League's Board of Directors.
The 29-year CCBL veteran takes the reins of America's premier summer collegiate baseball league from Judy Walden Scarafile, who served the league in various capacities for 45 years, including the past 24 as president. Scarafile announced shortly after the 2015 season ended that she would not seek re-election to that post, which she has held since 1991.
"The Cape League is in good hands," Scarafile said regarding Sturtevant's election. "Chuck brings a wealth of experience on both the team and league levels. He will add a lot to the league. He will be a good leader and I am very pleased that he is the new president."
Sturtevant is a two-time winner of the John Wylde General Manager of the Year award, receiving the honor for the past two summers for his work with the Bourne Braves. He stepped down as Bourne GM at the conclusion of the 2015 campaign after serving in that role since 2012. He also handled the team's treasurer duties in 2013-14.
Prior to joining the Braves organization, Sturtevant was a vice president of the Cape League. He held the Falmouth GM post from 1989-2006, was president of the Commodores in 1987 and 1988 and also served as team treasurer.
With the exception of Scarafile, all officers were re-elected. They are Jim Higgins, senior vice president; Peter Ford and Bill Bussiere, vice presidents; Steven Wilson, treasurer; Kim Wolfe, secretary; and Paul Galop, commissioner.
Eight at-large directors also were elected: Ken Borden, Tom Cahir, Barbara Ellsworth, Dick Marr, Randy Shepard, Bob Stead, Diane Troy and newcomer Tom Crane. The Board of Directors also elected six honorary directors – Jack Aylmer, Art Hyland, Arnold Mycock, Ken Quigley, Ivan Partridge and Peter Troy.