Events and Announcements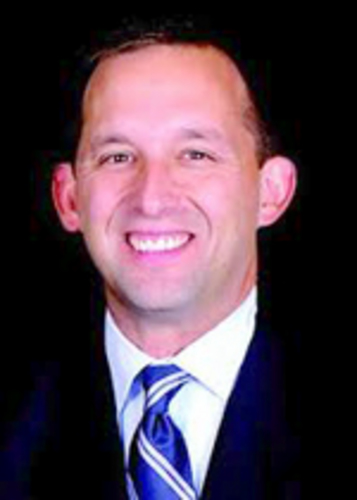 For the fourth straight summer, Fox College Sports will telecast a Cape Cod Baseball League Games of the Week, starting with Chatham Anglers hosting Cotuit Kettleers July 5th, followed by Bourne Braves hosting the Harwich Mariners July 6th.

Produced by USA World Media in cooperation with the CCBL, the Games of the Week will be available to Fox's audience of 60 million households.
The Chatham Anglers look to better their .500 record of 8-8 as they take on Cotuit. Boston College's Donovan Casey and Jake Palomaki lead the Anglers in hitting, as Palomaki is batting .318 with one homerun, followed closely by Casey at .317.

Pitcher Tanner Chock leads the Anglers in innings pitched, posting 15 innings in three games with an ERA of 1.20 and a record of 1-0. Isaac Matteson has also been an important asset to Chatham's pitching with an ERA of 0.84 and 10 strikeouts in five appearances.

The Cotuit Kettleers currently sit at the bottom of the West Division with a record of 2-14. Outfielders Jackson Klein and Cal Stevenson lead the team in hitting; Klein with a batting average of .297 and Stevenson coming in with an average of .281, each with over 30 at-bats.

Cotuit pitcher Ross Achter earned one of his team's two wins in his outing vs. Brewster, and has a 3.00 ERA, with 10 strikeouts. Pitching in five games this season, more than any of his Kettleer teammates, is Eddie Muhl, who leads the team with a 1.69 ERA in 10.2 innings.

The second telecasted game for the 2016 season on Wednesday, July 6th, will be a battle between the league's two top teams with Bourne (10-5) hosting Harwich (12-4).

The Braves currently have five players batting above .300, with third baseman Justin Yurchak, leading the league with a batting average of .424 in 16 games played. Connor Wong has had a significant impact on the Brave's success with a batting average of .318 with 21 hits and scoring 12 runs in 15 games.

Andrew Wantz has been a leading pitcher for Bourne thus far, entering this week with a 0.87 ERA in his 10.1 innings pitched with an impressive 15 strikeouts. The Braves' Brady Miller has also had a successful start to the season, posting an ERA of 1.80 in his 15 innings pitched.

The Harwich Mariners are atop the league standings, lead by infielder Ernie Clement, currently batting .424 with 28 hits and scoring 12 runs in his 66 at-bats. Pavin Smith accompanies Clement's impressive numbers at the plate with a .356 batting average of his own, recording 21 hits and a homerun in his 14 games played.

BJ Meyers has logged the most innings amongst the Mariners' pitchers with 21.1, with an impressive ERA of 0.42 and 13 strikeouts. Teammate Shane McCarthy has been a leading pitcher for Harwich as well, recording a 1.50 ERA in his 18 innings pitched.

Handling play-by-play for the FOX Games of the Week will be Eric Frede, accompanied by sideline reporter, Megan O'Brien, while former Red Sox and Phillies fire-balling relief pitcher, Ken Ryan, will be doing color analysis.

The games will be produced by USA World Media, a leading provider of sports content for collegiate and amateur sports, in cooperation with the CCBL and FOX College Sports.
All Cape Cod Baseball League regular season and playoff games are web-casted by team Internet broadcasters. To access, go to www.capecodbaseball.org.

2016 CAPE LEAGUE TV GAMES OF THE WEEK:

Tue, July 5 Cotuit at Chatham 7 pm
Wed, July 6 Harwich at Bourne 6 pm
Tue, July 12 Falmouth at Orleans 7 pm
Wed, July 13 Wareham at Falmouth 6 pm
Tue, July 19 Brewster at Chatham 7 pm
Wed, July 20 Hyannis at Yarmouth-Dennis 5 pm
Sat, July 23 CCBL All-Star Game at Chatham 6 pm
Tue, July 26 Orleans at Harwich 6:30 pm
Wed, July 27 Hyannis at Wareham 6:30 pm
Announcers: Eric Frede, Ken Ryan and Megan O'Brien


2016 CAPE LEAGUE SUNDAY NIGHT BASEBALL GAME OF THE WEEK
On 96.3 WEEI Cape Cod
All games preceding or following Boston Red Sox games

Sun, June 12 Orleans at Chatham (BoSox 2:10) 7 pm
Sun, June 19 Hyannis at Cotuit (BoSox 1:35) 5 pm
Sun, June 26 Chatham at Hyannis (BoSox 3:05) 6 pm
Sun. July 3 Brewster at Harwich (BoSox 1:35) 5:30 pm
Sun, July 10 Y-D at Bourne (BoSox 1:35) 6 pm
Sun. July 17 Wareham at Orleans (BoSox vs, NYY 8:05) 5:30 pm
Sun, July 24 Brewster at Falmouth (BoSox 1:35) 6 pm
Sun, July 31 Brewster at Orleans (BoSox 3:35) 7 pm
Sun, Aug. 7 CCBL Playoffs – (BoSox 7:10) 4 pm

All CCBL teams are on at least once with seven different home fields, with Red Sox game-times listed. Announcers Larry Egan and John Garner