News
05/28/2005 9:26 AM
Article By:
for immediate release: 28 May, 2008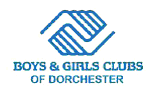 The Boys & Girls Clubs of Dorchester Will Celebrate
Six Outstanding Women at the
16th Annual New England Women's Leadership Awards
May 27, 2008 (Boston, MA) -- The Boys & Girls Clubs of Dorchester will be honoring the achievements of six local women at this year's New England Women's Leadership Awards dinner (NEWLA), taking place at 6:00 pm on Thursday, May 29th at the World Trade Center in Boston.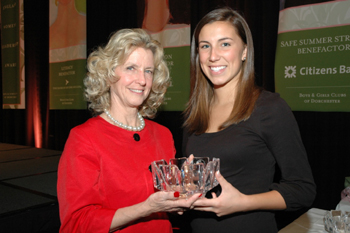 Judy Walden Scarafile was introduced at the Awards ceremony by 18-year old Jacqueline Durant, an '08 graduate from Boston Latin Academy who is attending Boston College in September. She has been a member of the Boys & Girls Clubs of Dorchester for 13 years.
For 16 years the New England Women's Leadership Awards have celebrated the accomplishments of women in their community. Not only are NEWLA honorees role models for the young girls at the Dorchester Boys & Girls Clubs, but they also represent what all women aspire to become. By sharing their challenges and leading by example, the honorees teach young girls the importance of determination, compassion, and self-confidence.

"I am so proud to honor this year's NEWLA recipients. These women are truly distinguished leaders and are an inspiration for the kids of the Boys & Girls Clubs of Dorchester and throughout the region," said Bob Scannell Jr., President of the Boys & Girls Clubs of Dorchester. "In addition to the honorees, I'm also so thankful to Mary Ann Pesce, a 2005 NEWLA award recipient and this year's NEWLA Chairperson as she has played a critical role in helping to exceed our fundraising goal of $250,000 for this event."

This year's NEWLA honorees include:

Pioneer Award
Judy Walden Scarafile, President, Cape Cod Baseball League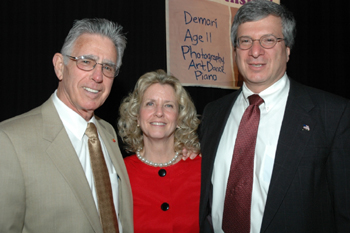 Don Rodman, founder of Rodman Ride for Kids, joins Judy Scarafile and husband, Peter Scarafile. Don nominated Judy for the award
Walden Scarafile has worked in various capacities for the Cape Cod Baseball League (CCBL) during the past 38 years and in 1991 was named the first female president in the league's 123-year history. As president, she oversees administration, finances, league meetings, public relations and marketing, strategic planning and special events. In 2003, Walden Scaraflle became the first woman inducted into the CCBL Hall of Fame. In addition, she was named to the Yawkey Foundation and has received numerous awards including Hyannis Area Chamber of Commerce, "Citizen of the Year," and is a recipient of the National Amateur Baseball "Woman of the Year" by USA Baseball.

Community Spirit Award
Maureen Feeney, President, Boston City Council
Maureen Feeney has spent her entire life fighting to improve the quality of life in her community. After working in the insurance industry, Feeney went on to make public service her career, serving as community liaison to then City Councilor Jim Bryne. For the past 14 years she has worked tirelessly for her constituents, fighting for safer streets, better schools, lower property taxes and more fair zoning rules across the city. In 2007 and 2008 her colleagues unanimously elected Feeney to serve as their president, a post which made her only the second woman to lead the body. Feeney has been recognized with numerous awards including "Woman of the Year" from the Friends for Children charity and as a "Woman of Distinction" from Notre Dame Academy. Azzie Young, PHD, MS, MPA, President & Chief Executive Officer, Mattapan Community Health Center Since 1996 Dr. Young has directed the overall administration and management of Mattapan Community Health Center (MCHC), a Boston-based private, non-profit comprehensive health organization. Under Dr. Young's leadership, the patient volume has increased by more than 40% and the operating budget by more than 50%. Programs and services at MCHC have gained international recognition, and as a result of the growth and innovation under Dr Young's leadership, plans are underway for a new health center facility.

Courage Award
Carolyn M. Kaelin, MD, PhD, FACS, Founding Director, Comprehensive Breast Health Center, Brigham & Women's Hospital, Harvard Medial School
Dr. Kaelin is a breast cancer surgeon in the Women's Cancers Program at Dana-Farber/Brigham and Women's Cancer Center and an assistant professor in surgery at Harvard Medical School. She has received numerous awards for her contributions to women's health and at the age of 34, became the youngest women ever to direct a major academic breast center. In 2003, Dr. Kaelin was diagnosed with her own breast cancer and she has subsequently published two books about her personal and professional experiences, both of which have received national recognition. Dr. Kaelin has appeared on Good Morning America, CNN and NPR and is a frequent Newsweek contributor.

Leadership Award
Grace Fey, President, Grace Fey Advisors
Fey has always balanced her professional responsibilities with her commitment to community service and after a successful career at Frontier Capital Management Co. LLC, Fey founded Grace Fey Advisors, a company focused on nonprofit and corporate board governance issues. While at Frontier, Fey served as executive vice president and director for 20 years, where she spearheaded the firm's efforts in individual wealth management, endowment and foundation. Fey's commitment to provide access to higher education is evident in her volunteer work, as she is an executive in residence at the University of Massachusetts/Boston, College of Management and on the University of Massachusetts Foundation and its investment committee. She is also Chairperson of the University of Massachusetts's board of trustees where she established a scholarship fund for students. She also works with numerous other civic and cultural institutions including the Franklin Park and Stone Zoos, the Commonwealth Institute, and The Museum of Fine Arts. Fey has been featured in Business Week, USA Today, the Wall Street Journal, Forbes, CNBC and CNN.

Circle of Giving Award
Marilyn Rodman, Founder, Marilyn Rodman Theatre for Kids
Rodman has been a life-long arts enthusiast and in 2003 was inspired to create the Marilyn Rodman Theatre for kids as a way to broaden children's horizons through exposure to the arts. True to Marilyn's spirit and mission, the program introduces thousands of children to the arts each year, though tickets to professional theatre and other events that are donated to children's agencies throughout the Greater Boston area. To date, the program has touched over 23,000 at-risk children through professional theatre. Rodman has been recognized for her tireless efforts in the community with the Marilyn G. Rodman Education and Administration Building in Canton, as well as the Distinguished Service Recognition Award by the Norfolk Teachers Association.
The New England Women's Leadership Awards raise vital funds for the three Boys & Girls Clubs clubhouses in Dorchester and directly impacts the 4,000 + children that the club supports. The clubhouses provide children with a safe, positive place to go after school and all day throughout the summer. The Club offers life-enhancing programs that develop self-esteem, social and life skills and educational support and recognition. For more information, please visit http://www.bgcdorchester.org/.

Contact:
Robert A. Scannell, Jr.
President and Chief Executive Officer
Boys & Girls Clubs of Dorchester
1135 Dorchester Ave
Dorchester, MA 02125
(617) 288- 7120