News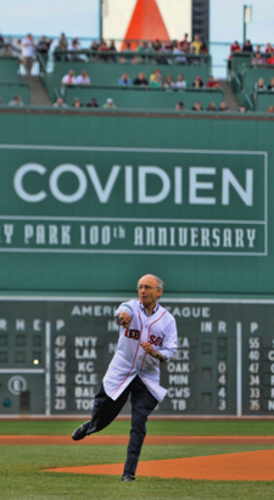 07/22/2012 7:57 PM
Article By: CCBL Public Relations Office
HYANNIS, MASS -- Cape Cod Day will feature both activities and people from Cape Cod as part of the pregame ceremonies before the Red Sox vs Blue Jays game at 1:35 PM

The highlight of the Cape Cod Day is the Hood Home Run Hitting Contest at 11:55 , which will feature some of the big swings in the Cape League for bragging rights to say they won the HR derby at Fenway. The pre- game ceremony is all about Cape Cod, with six Cape& Islands Scouts providing the Color Guard, Lisa Sullivan Jason of Chatham, singing the national anthem. It is her Fenway debut. Barnstable Police Officer Steve O'Brien will sing the Canadian Anthem and then God Bless America in the 6th inning.

A contingent of Cape Cod officials will be introduced and include: Mike Lauf, president of Cape Cod Health Care, Peter Meyer, Publisher and president of Cape Cod Media Group ( Cape Cod Times), and Randy Shepard, CEO of Eye Health Services and Board member of the Cape League. Dick Bresciani, who got his start in the Cape League and then went on to a 40 year career with the Red Sox will be honored for his 40 years at Fenway and his strong ties and support of the Cape League. They will be joined by three Cape League officials, Commissioner Paul Galop, Deputy Commissioner Sol Yas and President, Judy Walden Scarafile.

Cape Cod Chamber of Commerce CEO, Wendy Northcross will throw out the ceremonial first pitch. Wendy grew up on Cape Cod, attending Yarmouth schools and then Cape Cod Community College. She is on the Board of many organizations and is always working or volunteering to make Cape Cod a better place.