News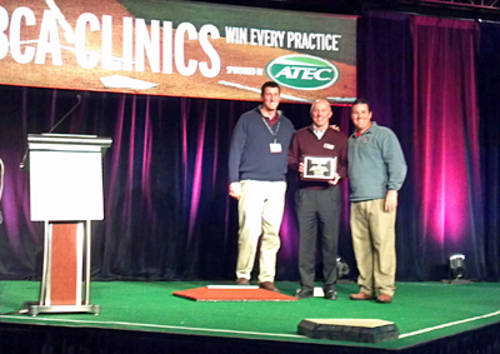 01/04/2013 5:53 PM
Article By:
The NACSB (National Alliance of College Summer Baseball) would like to congratulate Coach Danny Hall and Georgia Tech for winning the 2012 NACSB Most Valuable Program Award. The award is intended to recognize one college or university coach each year that has had the greatest impact on advancing the goals and objectives of the NACSB. In 2012, a total of 763 programs (3083 players) were considered for the award. To be considered, at least one student athlete from the coach's college must have signed a Letter of Commitment to an NACSB league and participated in the league during the 2012 season. Points are awarded to the school based on players' participation as well as performance. Georgia Tech produced many gifted student-athletes that earned the school and Coach Hall the annual award for 2012.
The NACSB would also like to congratulate the other three finalists for the award, University of Maryland, College Park and John Szefc, Rob Sheppard and Seton Hall, as well as FAU (Florida Atlantic) and John McCormack. Their student athletes did an outstanding job of representing their schools and coaches during the 2012 summer season.
The NACSB is an alliance of ten nationally recognized college summer baseball leagues that aims to promote communication, financial security, marketing, and improve communication between member leagues and college coaches. The NACSB follows all NCAA guidelines and regulations and includes the most prestigious summer college leagues in the country. For more information, go to nacsb.org.
Final 2012 Top Standings
Georgia Tech – 40 points
Maryland College Park (U of) – 36 points
Florida Atlantic – 35 points
Seton Hall U – 35 points
Wake Forest U – 34 points
Seminole State College – 33 points
Vanderbilt U – 31 points
Indiana U – 30 points
Stetson U – 30 points