News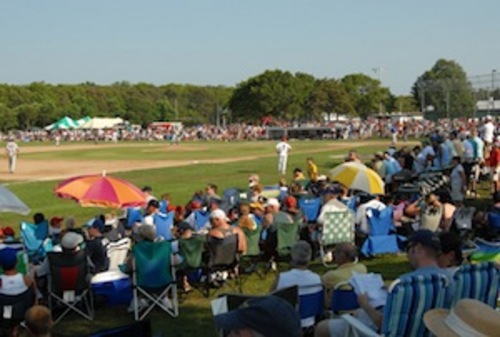 06/14/2013 4:53 PM
Article By:
The crack of the bat signifies the start of the 2013 season for the Cape Cod Baseball League. Another sound familiar to Cape League fans will be returning this week as well – that of the legendary broadcast team of Larry Egan and John Garner and sideline reporter Meg Hester. Garner and Egan will call the Cape League Sunday Night Game of the Week, which can be heard on Sports Radio 96.3 WEEI Cape Cod. The first game to be broadcast is this Sunday, June 16 at 6 p.m., with the Bourne Braves visiting the defending champion Wareham Gatemen. A complete list of games can be found on the League website.
John Garner and yours truly will help get you through your morning commute with "The Cape League Report," which can be heard weekday mornings at 6:45 on 95.1 WXTK. The report features scores from the previous night, game highlights, and a rundown of games for the day.
Also returning to the Cape this summer will be the annual Cape Cod Baseball League All-Star game, which will be played Saturday, July 27, at Red Wilson Field in South Yarmouth, home of the Y-D Red Sox. The game will be televised nationally by Fox College Sports Network.
The CCBL Game of the Week also will be televised on Fox College Sports beginning Thursday, July 4. Additionally, all of the regular-season games and playoff games are webcast by the team broadcasters on the individual team websites.
There are so many ways to see and hear all the exciting action of Cape League baseball. Whether on the radio or television or online, don't miss a moment of the action.