News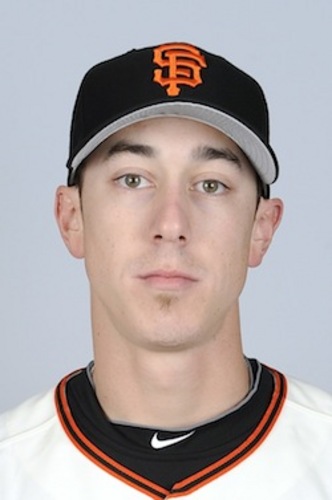 07/15/2013 9:02 AM
Article By:
Tim Lincecum's (Harwich, 2005) first career no-hitter Saturday night puts the two-time National League Cy Young Award winner in a very exclusive club. He's one of just four Cape Cod Baseball League alumni to author a complete-game no-hitter in the big leagues.
Lincecum dominated the San Diego Padres at Petco Park in San Diego, striking out a season-high 13 and throwing a career-high 148 pitches as the Giants cruised to a 9-0 victory. Stellar defensive plays by third baseman Pablo Sandoval and right fielder Hunter Pence backed Lincecum, whose no-hitter was the 281st in MLB history.
Before Saturday night's gem, the most recent no-hitter by a former Cape League pitcher came on April 21, 2012, when Phil Humber (Yarmouth-Dennis, 2003) of the Chicago White Sox not only held the Seattle Mariners hitless, but also pitched a perfect game in a 4-0 victory for the White Sox.
On Sept. 11, 1999, Eric Milton (Falmouth, 1995-96) of the Minnesota Twins beat the California Angels, 7-0. Another Twins pitcher, Scott Erickson (Cotuit, 1989), hurled the only other no-hitter by a CCBL graduate five years earlier, on April 27, 1994. Erickson baffled the Milwaukee Brewers, 6-0.
A historic footnote for both Lincecum and Milton in their no-hitters is the fact that their batterymates also were products of the CCBL. Buster Posey (Yarmouth-Dennis, 2006-07) was behind the plate for Lincecum, while CCBL Hall of Famer Terry Steinbach (Cotuit, 1982) called the pitches for Milton's gem.
Both Posey and Steinbach have caught no-hitters twice in their big league careers.
A total of 12 Cape League receivers have called no-hitters in the majors, led by former Boston Red Sox captain Jason Varitek (Hyannis, 1991, '93), who holds the MLB record with four. Varitek called the pitches for the no-hitters of Hideo Nomo (2001), Derek Lowe (2002), Clay Buchholz (2007) and Jon Lester (2008).
Also with two no-hit games on their resumes are Ryan Hannigan (Orleans, 2002) for the Cincinnati Reds, and current New York Yankees manager Joe Girardi (Cotuit, 1984) for the Yankees. With one each are Chris Ianetta (Chatham, 2002), Kelly Shoppach (Harwich, 2000), Alex Avila (Harwich, 2007), Drew Butera (Orleans, 2004), Darrin Fletcher (Chatham, 1986), Scott Bradley (Chatham, 1979-80) and the first to do it, CCBL Hall of Famer Bill Schroeder (Hyannis, 1978).
On April 15, 1987, Schroeder caught the only no-hitter ever pitched by a Milwaukee Brewer. It was authored by Juan Nieves, now the highly regarded pitching coach for the Boston Red Sox. The mitt worn by Schroeder in that 7-0 blanking of Baltimore now resides in the Hyannis franchise's display case at the Cape League Hall of Fame and Museum in Hyannis.
Although Lincecum, Humber, Milton and Erickson are the only former Cape League pitchers with complete-game no-hitters to their credit, four others who pitched on the Cape were part of multiple-pitcher no-hitters.
Charlie Furbush (Hyannis, 2006) pitched two-thirds of an inning as the second of six pitchers used by the New York Mets in an 8-0 no-hit victory over the St. Louis Cardinals on June 1, 2012. And back on June 11, 2003, Kirk Saarloos (Cotuit, 1999) was the third of six Houston Astros pitchers, working 1 1/3 innings in an 8-0 no-hit win over the New York Yankees. Fireballing Billy Wagner (Brewster, 1992) pitched one inning to close out that game.
On July 13, 1991, Baltimore's Mike Flanagan (Falmouth, 1972) was the second of four Orioles who combined to no-hit the Oakland Athletics, 2-0.