News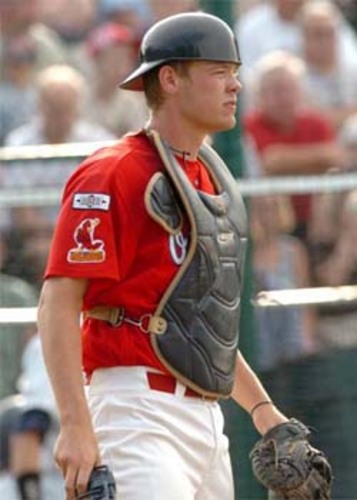 02/07/2014 3:11 PM
Article By: CCBL Public Relations Office
Matt Wieters (Orleans, 2006) will earn $2.2 million more this season than he did in 2013 after agreeing to a one-year deal Thursday with the Baltimore Orioles, multiple sources have reported.
The two sides settled on a $7.7 million contract, avoiding an arbitration hearing next Wednesday which would have resulted in Wieters receiving either the $6.5 million offered by the team or the $8.75 million he and his agent, Scott Boras, had sought.
Wieters, 27, who was inducted into the Cape Cod Baseball League Hall of Fame last November, will be a free agent after the 2015 season. He is a two-time American League All-Star (2011 and 2012) and won Gold Gloves both years for his defensive prowess. Last season, he posted a .235/.287/.417 batting line, hitting 22 home runs and collecting 79 RBIs. His career slash line after five big league seasons reads .255/.319/.420.
Baltimore made Wieters its first-round draft choice (fifth overall) in 2007 after his stellar career at Georgia Tech and an outstanding 2006 Cape League season in which he hit .307 with eight home runs and a .417 OBP to win the Robert A. McNeece Award as the league's Outstanding Pro Prospect.
Baltimore now has wrapped up all of its arbitration-eligible players for the upcoming season.
Five former Cape League players still face arbitration hearings in St. Petersburg, Fla., on or before the Feb. 21 deadline unless they come to terms with their teams. They are Boston Red Sox relief pitcher Andrew Miller (Chatham, 2004/05), like Wieters a member of the Cape League Hall of Fame (class of 2012), plus San Francisco Giants first baseman Brandon Belt (Harwich, 2008), Cleveland Indians starting pitcher Justin Masterson (Wareham, 2005), Seattle Mariners first baseman Justin Smoak (Cotuit, 2006) and eTexas Rangrs first baseman/DH Mitch Moreland (Bourne, 2006/07).
-ccbl-