News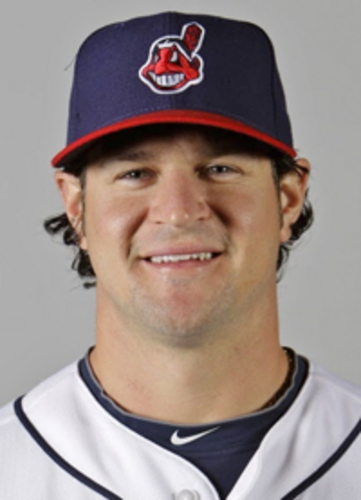 02/08/2014 8:00 AM
Article By:
Free agent first baseman/designated hitter Matt LaPorta (Brewster, 2006) has signed a minor league contract with the Baltimore Orioles. The former Cleveland Indian, who spent all of last season in the minors, did not receive an invitation to spring training and faces an uphill battle in his bid to win a spot on the Orioles' 25-man roster.
LaPorta was Milwaukee's first-round pick (seventh overall) out of the University of Florida in the 2007 draft, but the Brewers traded him and three other prospects to Cleveland on July 7, 2008, for pitcher CC Sabathia.
In parts of four seasons with the Indians encompassing 967 at-bats, LaPorta hit .238 and collected 120 RBIs, 31 home runs and 53 doubles. Once considered the Indians' top prospect, he hasn't played in the major leagues since a brief stretch in 2012. His 2013 season, mostly at Triple-A Columbus, was ended by a hip injury after 57 games.
As a Brewster Whitecap, LaPorta was selected as the starting first baseman for the East Division in the 2006 Cape League All-Star Game, participated in the Home Run Hitting Contest and was chosen as the DH on the All-League Team at season's end. He batted .250 with six home runs and 19 RBIs during the regular season and went 3-for-8 (.375) with a homer and three RBIs in three playoff games. He was also named winner of the Daniel J. Silva Sportsmanship Award.
Drafted three times, LaPorta twice chose college over professional baseball. First selected out of high school in the 14th round of the 2003 draft by the Chicago Cubs, he declined the Cubs' offer, deciding instead to accept an athletic scholarship to play baseball at the University of Florida in Gainesville. In 2006, he was again chosen in the 14th round, this time by the Boston Red Sox, but he opted for a season in the Cape League and then returned to Florida for his senior season.
His decisions paid off handsomely. LaPorta batted .402 with 20 home runs in his final season for the Gators, earning SEC Player of the Year honors and being named to his second All-America team. The Brewers made him their first-round draft choice in 2007 and he signed with Milwaukee on June 25 for a reported $2 million bonus.
After being acquired by the Indians, LaPorta was sent to Double-A Akron (Ohio), where he was moved from right field to left. He made his debut for the club on July 9 and in a whirlwind eight-day stretch, he was selected to play in the Futures Game on July 13 and was one of 24 baseball players chosen to represent the U.S. in the Beijing Olympics on July 16.
LaPorta had three home runs and five RBIs in a four-game, pre-Olympics exhibition series against Canada, but he was beaned in the U.S's 9-1 victory over host China at Beijing on Aug. 18 and taken to a hospital for a precautionary CAT scan. He started the next game against Taiwan, but complained of dizziness and was removed. He sat out the final preliminary round contest against Japan and a medal round loss to Cuba, but returned for the bronze medal clincher against Japan, belting a solo home run as Team USA prevailed 8-4 to finish behind silver medalist Cuba and gold medal winner South Korea.
LaPorta hit just .158 at Beijing with three hits – two of them home runs – in 19 tournament at-bats. His first four-bagger came in the Americans' 7-0 romp over the Netherlands in their second tournament game. His other two hits came in the bronze medal game – a solo homer in the second and a single in the fifth.
"It may be bronze, but it feels like gold," LaPorta told a MLB.com reporter after the medal ceremony. "It was a huge honor just being here with the best players. What Korea did (going 9-0) was amazing because there are so many great ball clubs here. To be able to win every game in this competition is special."
The Beijing games were the last to feature baseball and softball. The International Olympic Committee voted to drop the two sports from future Olympics.
-ccbl-