News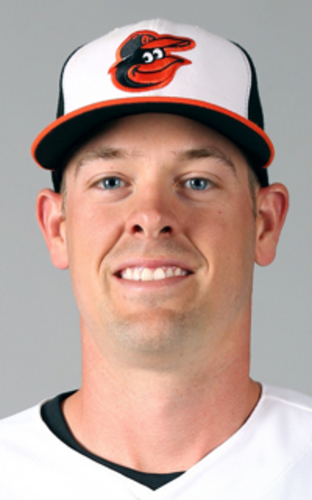 05/09/2014 6:58 AM
Article By:
Baltimore Orioles catcher Matt Wieters (Orleans, 2006) got good news this week – he will not have to undergo Tommy John surgery on his ailing right (throwing) elbow.
The Baltimore Sun's Dann Connolly reports that Wieters, a Cape Cod League Hall of Famer (class of 2013), was told by famed orthopedic surgeon Dr. James Andrews that he won't need the season-ending surgery and he could avoid the disabled list altogether.
After reviewing an MRI taken on Monday, Dr. Andrews determined that the 27-year-old catcher's problem is an irregularity in the flexor mass of his elbow, a condition that probably dates to his days as a college pitcher. Wieters served as Georgia Tech's primary closer as a freshman and sophomore and as one of two closers in his junior season.
The Orioles and Wieters had been concerned that the problem might be a torn ulnar collateral ligament, a condition that requires Tommy John surgery to repair. Instead, he will rest his right arm for a while then begin a prescribed throwing program, avoiding being placed on the disabled list and continuing to get at-bats as the team's designated hitter.
Surgery would have been a costly blow to the Orioles, who continue to lead the tightly bunched American League East standings, and to Wieters, who is earning $7.7 million this year and expects a big payday when he attains free agency after the 2015 season.
For now, Wieters' catching duties will be on hold, but he will continue as DH. The two-time All-Star and double Gold Glove winner had three DH hits in nine at-bats during the Orioles' just-ended series sweep at Tampa Bay. Backup Steve Clevenger and recent minor league call-up Caleb Joseph (Cotuit, 2007) will share the receiving load while Wieters works at getting completely healthy.
Wieters' elbow problem comes when he is off to his best offensive start since breaking in with the Orioles in 2009. Entering tonight's home game against Houston, he is batting .337/.369/.547 with five doubles, five homers and 15 RBIs. Defensively, though, his game has suffered. He has thrown out just one of 12 would-be base stealers, well off his 35-percent caught-stealing rate of 2013. The Minnesota Twins collected five SBs in his last two starts behind the plate.
Wieters told MLB.com's Brittany Ghiroli that he first felt soreness in his forearm after a throw to second base during the Orioles' April 18-20 series in Boston. As a precaution, he sat out the team's next two games. Returning to the lineup, he had seven hits and 12 total bases in his first three games back.
Wieters won the Robert A. McNeece Award as the Cape League's Outstanding Pro Prospect in 2006 and was selected by the Orioles with the fifth pick in the first round of the 2007 amateur draft and inked a $6 million bonus contract shortly before the signing deadline on Aug. 15.
-ccbl-