News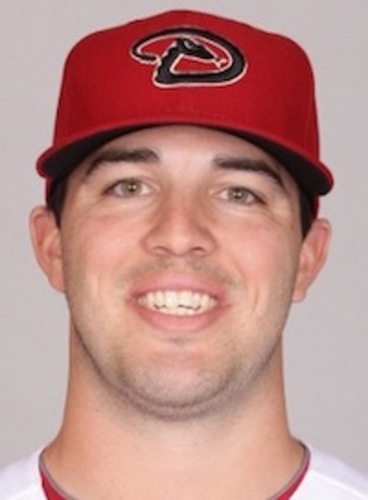 06/20/2014 4:43 PM
Article By: CCBL Public Relations Office
Two former Falmouth Commodores made their major league pitching debuts Thursday, becoming the 23rd and 24th rookies from the Cape Cod Baseball League - and third and fourth from Falmouth - to make it to the big leagues this season.
Right-hander Matt Stites (Falmouth, 2010) faced two batters and got two outs in the eighth inning of the Arizona Diamondbacks' 4-1 home loss to the Milwaukee Brewers, while lefty Andrew Heaney (Falmouth, 2011) started and pitched six strong innings but was a hard-luck loser as the Miami Marlins fell to the visiting New York Mets 1-0.
Stites, 24, had been called up from Triple-A Reno, where he had fashioned a 2.25 ERA while saving 12 games. He was brought on in relief of Oliver Perez with the Brewers ahead 3-1, one out and a runner on second base.
Stites retired Jean Segura on a fly ball to right field before Carlos Gomez singled to deep center, driving in Scooter Gennett from second. Gomez was thrown out trying to stretch his single to a double and, when the dust had settled, Stites had thrown three pitches, all strikes, given up a single that drove in an inherited baserunner and recorded two outs – one with a little help from his defense.
In four minor league seasons, Stites is 8-3 with a 1.76 ERA, not bad for a pitcher who wasn't drafted until the 17th round (in 2011 by the San Diego Padres). Since his rookie league debut with the Arizona Padres in 2011, the University of Missouri-Columbia product has accumulated 173 strikeouts in 163 1/3 innings while walking 28.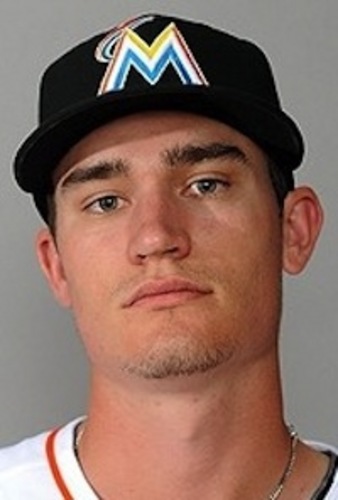 Meanwhile in Miami, Heaney, who had been dominant in both the Southern League and the Pacific Coast League this season (combined 2.47 ERA and 5.27 SO/BB mark), was preparing for his night-game start against the Mets. Miami's first-round pick (No. 9) in the 2012 draft is the latest in a long line of promising young pitchers in the Marlins' organization.
On Thursday, Heaney found himself in early trouble as leadoff hitter Eric Young Jr. beat out an infield single to the shortstop hole. But the southpaw got Daniel Murphy to hit into a 4-6-3 double play. David Wright then took advantage of Heaney's one mistake, blasting a 93 mph, 2-and-2 fast ball off the sculpture in left-center.
"I just remember throwing a fast ball right down the middle, and he hit it really far," Heaney said.
After that, it was lights out for the Mets, although Heaney's new teammates couldn't muster an offense to get him off the hook. Settling down after the Wright blast, Heaney showed a solid fast ball, an excellent slider and an adequate changeup as he kept the Mets off balance. Fifteen of the 21 batters he faced saw first-pitch strikes and 12 of the 18 outs he recorded were either ground balls or strikeouts as he scattered just four hits and remained in control throughout his tenure.
"I thought he looked great," said catcher Jarrod Saltalamacchia, just back from the disabled list (concussion), "You could tell he might have been a little bit nervous at the beginning, just kind of cutting some pitches off. All in all, he did a great job. He made a lot of big pitches, mixing his slider and changeup in really, really well. That's a good hitting ball club over there. Keeping them to one run is impressive."
Back in April, two other Commodore pitchers preceded Stites and Heaney to the big leagues - Nick Martinez (Falmouth, 2011) of the Texas Rangers vs. Tampa Bay on April 5, and Scott Carroll (Falmouth, 2006) of the Chicago White Sox, also against the Rays, on April 27.
Here on the Cape, Falmouth lost 6-3 Thursday night to Yarmouth-Dennis, but manager Jeff Trundy still had a smile on his face after learning that two more former Commodores now are full-fledged major leaguers.