News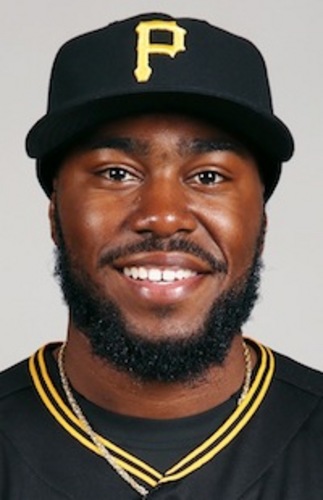 09/04/2014 4:04 AM
Article By: CCBL Public Relations Office
Pittsburgh Pirates All-Star utilityman Josh Harrison (Cotuit, 2007) has been voted the National League Player of the Month for August.
Harrison led the NL in total bases (71), extra-base hits (19), hits (41) and slugging percentage (.602), tied for third in runs (21) and ranked sixth in hitting with a .347 (41-for-118) batting average. The University of Cincinnati product added nine RBIs and four stolen bases to his monthly totals, while getting on-base at a .374 clip. His 41 hits were the most by a Pirate in a single calendar month since Andrew McCutchen also had 41 in July 2012.
Harrison started the month on a tear, collecting hits in eight straight games to open August as part of a 13-game streak dating back to July 27. His 3-for-4 performance on Aug. 2, which included a solo home run, helped the Bucs to an 8-3 victory over the Arizona Diamondbacks at Chase Field. It was one of 11 multi-hit games for Harrison last month.
On Aug. 22, the 2014 NL All-Star collected a career-high five RBIs in an 8-3 win over NL-Central rival Milwaukee. Harrison went 3-for-5 in the contest, clubbing a double and a home run in the victory. Harrison's clutch hitting helped the Pirates sneak past the Reds in a 2-1 victory on Aug. 29. The 27-year-old sparked a Pirates rally with an eighth-inning RBI triple to knot it at 1-1 and scored the eventual winning run on Jose Tabata's subsequent single.
In addition to the triple, Harrison collected a double and a single in the outing for his sixth three-hit game of the month. The Ohio native clubbed his second leadoff homer of the season in Sunday's series finale with the Reds, becoming the first Pirate to lead off a game with a home run twice in the same season since Andrew McCutchen did so in 2011. Harrison's 13 home runs this year are a career high.
This is his first career monthly award and marks the first time that two Pirates position players (also McCutchen in June) have been voted Player of the Month in the same season since 1990 (Bobby Bonilla in April, Barry Bonds in July).
San Francisco's Buster Posey (Y-D, 2006-07) also received votes after hitting .336 with six home runs, 17 RBIs, 19 runs scored and a .579 slugging percentage in August. Others considered were Posey's San Francisco teammates Hunter Pence and Pablo Sandoval, Miami's Giancarlo Stanton, Atlanta's Justin Upton, Jon Jay of the St. Louis Cardinals and Adrian Gonzalez of the Los Angeles Dodgers.
In recognition of his accomplishment. Harrison, will receive a specially designed, suitably engraved trophy from Budweiser, which also sponsors the American League Player of the Month award.