News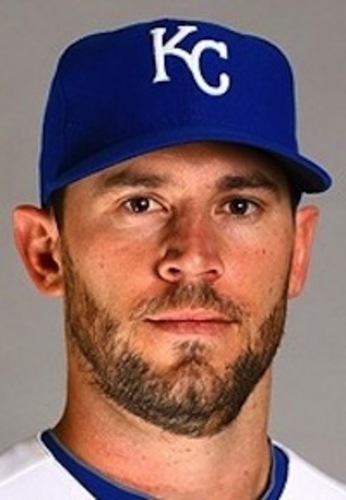 09/17/2014 3:08 PM
Article By: CCBL Public Relations Office
A former Cotuit catcher hit a tiebreaking two-run home run in the seventh inning Tuesday night at Charlotte's BB&T Ballpark, giving the Omaha Storm Chasers a 4-2 victory over the Pawtucket Red Sox in a rain-delayed 2014 Triple-A national championship game.
Brett Hayes (Cotuit, 2004) was also named MVP of the game as Omaha captured its second consecutive national title. The Storm Chasers, Pacific Coast League champions for the third time in four years, trailed only once, when PawSox leadoff hitter Rusney Castillo drove Christian Binford's first pitch of the game over the left field fence.
Cheslor Cuthbert homered in the top of the second off Edwin Escobar to pull Omaha even and he put the Storm Chasers ahead 2-1 in the fourth on a sacrifice fly that scored Hayes.
Omaha threatened again in the fifth, but stranded two runners in scoring position before the rain came. The field at BB&T was covered by tarp, uncovered, then covered again during the lengthy delay.
Another ex-Kettleer, Kyle Zimmer (Cotuit, 2011), retired the PawSox 1-2-3 after play resumed. But Travis Shaw (Bourne, 2010) pulled the International League champions even at 2-2 in the sixth with a solo home run to right field. It was the first earned run given up by Omaha's bullpen in the postseason.
Hayes made it a nonfactor in the next inning. His blast to left field off Miguel Celestino, with Pedro Ciriaco aboard, bounced off the seats and hit the BB&T Ballpark scoreboard.
Zimmer earned the win for Omaha and Tim Collins pitched a perfect ninth for a save.
NOTES: Omaha outfielder Whit Merrifield (Chatham, 2009) is from North Carolina and starred in college for South Carolina, so he received a lot of pre-game hype from the media. He also had about 60 people on a players' pass list, making his "rooting section" the subject of jokes among his teammates ... Pacific Coast League teams are 6-3 in Triple-A national championship games, with Omaha holding a 2-1 record ... Pawtucket entered the game 4-0 all-time at BB&T Ballpark, which opened this year, after sweeping the Charlotte Knights last month ... Castillo, the Cuban defector who recently signed a seven-year, $72.5 million contract with Boston, is expected to join the major league club today in Pittsburgh.