News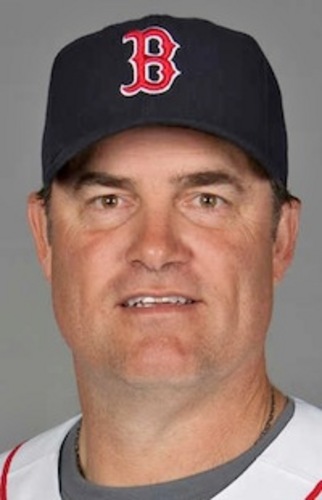 09/30/2014 5:40 PM
Article By: CCBL Public Relations Office
John Farrell (Hyannis, 1982) will be managing in the postseason again this year, but he'll have to travel to Japan to do so.
The Boston skipper, who last year took the Red Sox to a World Series championship, has been chosen by Major League Baseball to replace former Texas Rangers manager Ron Washington as leader of the MLB All-Star team during All-Star Series 2014, a five game series in November against "Samurai Japan" (Japan's National Team).
Washington resigned as the Rangers' manager late in the 2014 season, citing personal reasons.
Farrell, a manager in the majors for each of the last four seasons after four seasons as Red Sox pitching coach, returned to Boston as manager in 2013 after two seasons at the helm of the Toronto Blue Jays.
Among the players he will bring to Japan are MLB All-Stars Robinson Cano of the Seattle Mariners, Adam Jones of the Baltimore Orioles, Yasiel Puig of the Los Angeles Dodgers and Albert Pujols of the Los Angeles Angels of Anaheim. Farrell said he does not expect any members of the Red Sox to participate.
Farrell will be joined by his Red Sox third-base coach, Brian Butterfield (Wareham, 1976), as well as former Red Sox manager Terry Francona, who now manages the Cleveland Indians. Mike Maddux of the Texas Rangers will be the pitching coach.
The All-Star Series will feature three games in Tokyo (Nov. 14-16), bookended by one game each in Osaka (Nov. 12) and Sapporo (Nov. 18). In addition to the five-game All-Star Series, the MLB team will also participate in a pair of exhibition games -- one on Nov. 11 against the Hanshin Tigers and Yomiuri Giants in Osaka and the other on Nov. 20 vs. Team Japan in Okinawa.
Farrell was asked why he chose to give up a couple of weeks in his offseason to go to Japan.
"I was asked after a change was made with Ron Washington. It was an honor to be considered," said Farrell. "Any time that you can represent Major League Baseball, particularly in a situation like this, is a great opportunity to be involved with what should be a series that is focused on and has some significance."
The 2014 renewal of the event will mark the 11th All-Star Series and the 36th time overall that a team of major leaguers has toured Japan for exhibition games, dating back to 1908. The current five-game format was first played in 2006, which was the last time the MLB All-Stars faced off against the Japan All-Stars. MLB's 2006 roster – which included All-Stars Bronson Arroyo, Ryan Howard, John Lackey, Joe Mauer, Joe Nathan, Jose Reyes, David Wright and Chase Utley (Brewster, 1998; Cotuit, 1999) – went 5-0 in the All-Star Series.
Baseball Commissioner Allan H. "Bud" Selig said: "Major League Baseball is delighted that many of our finest players will represent our sport during the 2014 Japan All-Star tour. This event will not only resume a longtime baseball tradition, but also will illustrate the historic bond that links us to our Japanese friends and peers. On behalf of our clubs, I thank Nippon Professional Baseball, and all of us at Major League Baseball look forward to another memorable experience."
MLB Players Association Executive Director Tony Clark said: "The Players are once again excited to be traveling to Japan to participate in 'All-Star Series 2014.' The sport of baseball has played an important role in creating the bond that exists between the United States and Japan, and the current generation of major leaguers is thrilled to be doing their part to strengthen that relationship. We thank the Japanese Professional Baseball Players Association and Nippon Professional Baseball for helping make these games possible."
Although no announcement has yet been made, it is expected that the MLB Network will provide live television coverage of the series in the United States.