News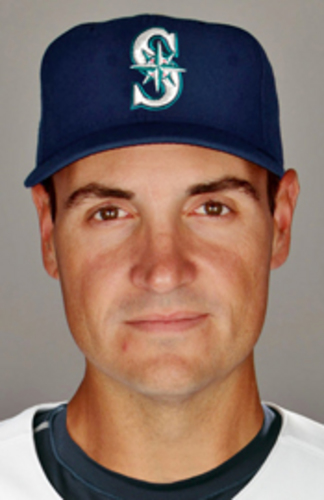 11/08/2014 6:47 AM
Article By: CCBL Public Relations Office
Seattle Mariners starting pitcher Chris Young (Chatham, 2000) is Major League Baseball's American League Comeback Player of the Year award winner for 2014. The 6-foot-10 right-hander, baseball's tallest player, completed a clean sweep after also winning similar honors bestowed by The Sporting News and Players Choice.

His third trophy, announced on Friday, was voted on by the 30 MLB.com beat reporters. It is officially sanctioned by Major League Baseball and is presented annually to one player in each league who has re-emerged on the field during the season. The writers from MLB.com, the official web site of Major League Baseball, selected the winners from a list of 30 candidates, one from each MLB club.

Young is the seventh Cape Cod Baseball League graduate to win since the award's inception in 2005.

Previous winners in the American League were Boston Red Sox outfielder Jacoby Ellsbury (Falmouth, 2004), in 2011; Toronto Blue Jays second baseman Aaron Hill (Wareham, 2001), in 2009, and Tampa Bay Rays first baseman Carlos Pena (Harwich, 1996; Wareham, 1997), in 2007. San Francisco Giants catcher Buster Posey (Y-D, 2006-07), in 2012; St. Louis Cardinals outfielder Lance Berkman (Wareham, 1996), in 2011, and Los Angeles Dodgers first baseman Nomar Garciaparra (Orleans, 1993), in 2006, were National League winners.

Young also is the first player to win the award as a Mariner, although current Seattle closer Fernando Rodney won the AL honor in 2012 while with Tampa Bay and Ken Griffey Jr. was the initial NL winner in 2005 as a member of the Cincinnati Reds.

Miami third baseman Casey McGehee earned the NL honor this year, also mirroring the selection of The Sporting News and the Players Choice awards, after he returned from a season in Japan to hit .287 in 160 games for the Marlins.

Young was a clear choice for the AL award after missing the entire 2013 major league season following surgery to deal with thoracic outlet syndrome, a nerve blockage in his right shoulder. The 35-year-old said he finally felt fully healthy this year for the first time since his 2007 All-Star season with the San Diego Padres as he posted a 12-9 record with a 3.65 ERA in 30 games (29 starts) and ranked eighth in the league with an opponents' batting average of .234.

The former Princeton basketball and baseball star signed with Seattle on March 27 after being cut from the Washington Nationals' spring training roster just four days before the start of the regular season.

At the time, Young said he felt his shoulder was strong and that he just needed an opportunity to show what he could do, so he agreed to a one-year, $1.5 million base contract. He quickly established himself as a key member of the Mariners' rotation and helped Seattle produce an AL-leading, club-record 3.17 ERA.

"I was the odd man out with the Nationals. They had five starters," Young told Greg Johns of MLB.com, whose reporting formed the basis for this report. "At that point, I knew there'd be other opportunities and I had to make the most of it. I wanted to go to a situation that was beneficial to both parties, where I could contribute to a winning team. I felt the Mariners were a perfect fit, and it worked out better than I could have hoped."

Young called 2014 "the most fulfilling season of my career. I felt I was on cusp of a good season, but no way I knew I could come in and contribute to such a good team with a good group of guys and such a great city. It was more gratifying than I ever could have expected," he said, according to Johns.

Young is now a free agent. Whether he will re-sign with Seattle remains to be seen, but he was a good fit with the Mariners and went 8-4 with a 2.40 ERA in 14 starts at Safeco Field. The only downside to his season was a 0-3, 8.59 ERA slump in four September starts as his innings climbed to his highest total since 2007.

Even then, Young said, his shoulder still felt healthy. He said he just hit a bit of a dead-arm situation after throwing for 15 straight months while working his way back from his third shoulder surgery. He's now enjoying some time off at his offseason home in San Diego with his wife and three children, doing yoga to improve his flexibility.

Johns quoted Young as saying he is "really excited about completing a full season and starting an offseason (while being) able to go right into training rather than rehabbing."

Young made just 28 major league starts and threw 159 innings over the previous four years combined. "There's a big difference. I've already started working on improving, rather than on just my shoulder specifically. The last five to six years have been that way, so I feel I'm a little ahead of the game now and I'm super excited about that," he told Johns.

Young was impressive at Chatham in 2000, posting a 4-2 record and 1.86 ERA for manager John Schiffner's A's. He was a workhorse, pitching 53 1/3 innings spread over eight games (all starts) in which he walked 22 and struck out 69. His WHIP was a stingy 1.09. Several of his teammates also went on to play in the majors, including David Bush, Rich Hill, Bobby Korecky, Ryan Z. Braun and Todd Linden.

This story was based on Greg Johns' reporting for MLB.com. Follow him on Twitter @GregJohnsMLB, as well as on his "Mariners Musings" blog.