News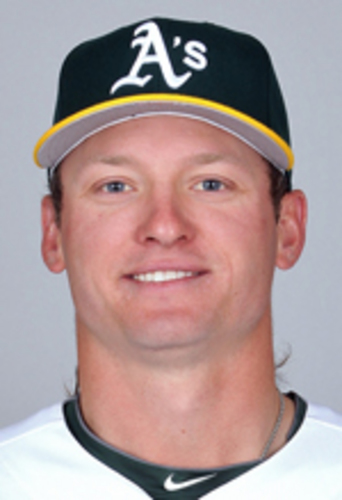 11/29/2014 1:41 PM
Article By: CCBL Public Relations Office
Billy Beane is at it again.

The unpredictable general manager of the Oakland Athletics traded his All-Star third baseman Josh Donaldson (Harwich, 2006) to the Toronto Blue Jays Friday for infielder Brett Lawrie, along with three minor leaguers -- pitchers Kendall Graveman (Wareham, 2012) and Sean Nolin, and shortstop Franklin Barreto.

Donaldson has become the backbone of the A's organization, continually honing his skills until contending for the American League MVP award in each of the past two seasons. Over those years, Donaldson has batted .277/.363/.477 with 53 home runs in 1,262 plate appearances. He's also stolen 13 bases and won a Fielding Bible award in 2014 for his defensive play.

Beane, though, is looking to rework his A's roster after they fizzled out down the stretch in 2014, and when he's in that mode, there is virtually no player who is off limits in trade talks. This deal fits Beane's M.O. of selling high (Donaldson) and buying low (Lawrie).

The Blue Jays' perspective obviously is a bit different. After missing out on the postseason in 2014, they're going all in this winter. The recent signing of Pittsburgh catcher Russell Martin for five years and $80 million was, obviously, just the beginning.

In the combination of Martin and Donaldson, they now have what many would say were the heart and soul of the Pirates and A's, respectively -- two hard-working veterans whose careers are reaching their peaks.

Lawrie, 24, hit .247/.301/.421 with 12 home runs and 38 RBIs in 282 plate appearances last season. He's never been able to put it together for an extended stretch as injuries have hampered his efforts, but there's reason to believe that he, like Donaldson, could fall into the late bloomer category.

Barreto could be the hidden gem in the package. He came into the year as Baseball America's fifth-rated Toronto prospect and his .865 OPS with six home runs and 29 steals in just 328 low-A plate appearances did nothing but improve upon that standing. Barreto has several plus tools (hit, speed, arm) with decent power projection and room to improve on his footwork at the shortstop position.
Nolan, 24, a lefty, placed 10th on that Baseball America list. He has been deemed ready enough to warrant one MLB appearance in each of the last two seasons, though he has spent most of his time in the upper minors. In 105 Triple-A innings thus far, he has posted a 3.17 ERA and averaged 7.5 strikeouts and 3.9 walks per nine innings. Baseball America credits him with a "true four-pitch mix" and calls him a fairly polished fourth-starter type.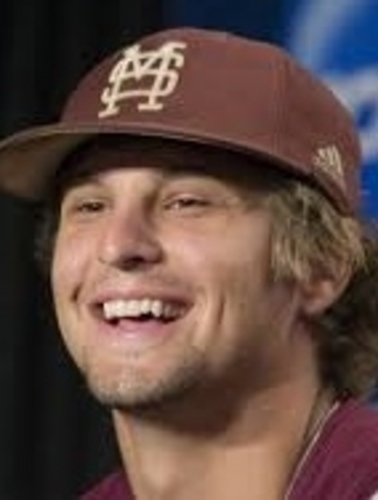 Graveman, 23, breezed through the Blue Jays' system after they selected him in the eighth round of the 2013 draft. He threw 172 innings across five levels of the organization last year alone, largely dominating at every level of the minors as a starter before earning a chance to make a handful of big league relief appearances. He totaled 27 minor league starts, seven of which came above the high-A level, carrying a cumulative 1.83 ERA with 6.2 strikeouts against 1.7 walks per nine innings.
It would not be surprising to see other moves by both clubs. The Blue Jays have clearly signaled their intention to challenge for the American League East Division crown and remain in the market for outfield and bullpen help. And Oakland is in the midst of a general roster shakeup, but is probably not merely looking to the future after promising $30 million to Billy Butler.
With the team's most recent rotation additions, it is possible to imagine the A's offering one of their pitchers with expiring contracts (Jeff Samardzija, Scott Kazmir) as they look to complete a largely open middle infield mix. Lawrie, of course, has spent some time at second in his career, which provides some newfound flexibility.
Donaldson led Harwich in virtually all offensive categories in 2006. His batting line was a solid .302/.382/.456 with 11 doubles, four home runs and 21 RBIs. The 5-foot-11, 182-pound Auburn product was a first-round draft pick of the Chicago Cubs in 2007.
Graveman helped lead Wareham to the 2012 Cape League championship. The Mississippi State right-hander was 2-1 with a 2.22 ERA in six games, four as a starter. In 24 1/3 innings, he walked just four batters while striking out 26.
The CCBL PR Office thanks Jeff Todd of MLB Trade Rumors, Mark Townsend of Big League Stew, Susan Slusser of the San Francisco Chronicle and Jeff Passan of Yahoo Sports for their contributions to this story.
-ccbl-