News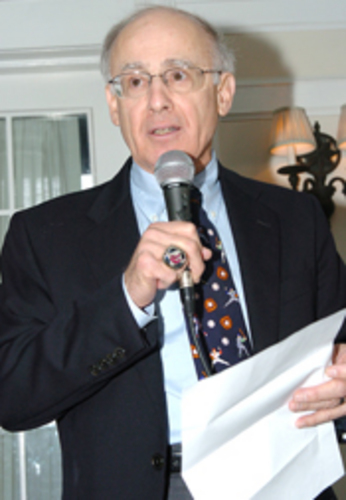 12/02/2014 10:44 AM
Article By: CCBL Public Relations Office
The Cape Cod Baseball League is saddened to learn of the death of Richard L. "Dick" Bresciani, vice president emeritus and team historian of the Boston Red Sox, who died Saturday at Massachusetts General Hospital in Boston from complications associated with pneumonia and acute leukemia. He was 76.
Bresciani grew up in Hopedale, attended the University of Massachusetts in Amherst and was a longtime resident of Wellesley and Harwich. Despite ongoing health issues, he was still active with the Red Sox and the Cape League until shortly before his death.
Bresh, as he was known throughout baseball, joined the Red Sox in May 1972 as assistant director of public relations under the late Bill Crowley and held various related jobs during an illustrious 42-year career with the team. He became publicity director in 1978, succeeded Crowley as public relations director in 1984 and was named vice president of public relations in August 1987. He served as the team's vice president/publications and archives from 2003 until assuming his most recent post in 2009.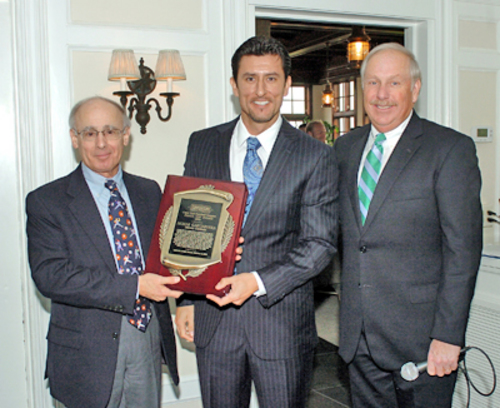 Bresh's duties included overseeing the club's archives, alumni and Red Sox Hall of Fame selection committee, coordinating the selection of the annual Tony Conigliaro Award's national recipient and assisting in the production of Red Sox publications. He also served as the club's liaison with the team's official booster organization, the BoSox Club, and was a member of its board of directors. He was chairman of the Red Sox Task Force Committee for the 1999 Major League Baseball All-Star game held at Fenway Park.
In 1997, Bresciani received Major League Baseball's prestigious Robert O. Fishel Award for public relations excellence.
Among his many other honors were the Boston Baseball Writers' Association of America's "Good Guy" Award in 1987; the Western Massachusetts Jimmy Fund Recognition Award in 1989; the 1989 Brad Jernegan Award from the BoSox Club; and the New England Intercollegiate Baseball Coaches Association's Distinguished Service Award in 1990. He received UMass' Alumni Award for Professional Excellence in 1994, an "Award of Distinction" from the Massachusetts Baseball Coaches Association for "significant contributions to the development of the youth of the community" in 1998, and the Boston Press Photographers Association's Sports Personality Award in 2007.
Bresh had just received the BoSox Club's 2014 "Good Guy" Award on Nov. 11. Unable to attend the luncheon, he was nonetheless aware of and proud of the honor.
"Bresh was like a father to some members of our front office, an attentive uncle to many, and the institutional memory to all," Red Sox President/CEO Larry Lucchino said. "He loved the Red Sox with a passion and zeal that reflected Boston and New England. He was a walking, talking encyclopedia of anecdotes and stories that cannot be replaced. The Red Sox family has lost a beloved and loyal member, and we offer our deepest sympathies to his beloved Joanne."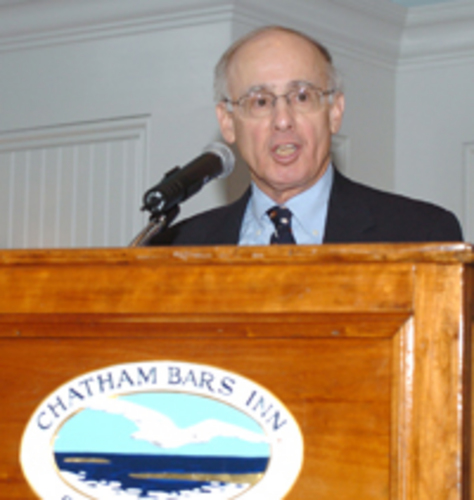 Bresciani's love affair with the Cape League began in the early 1960s and continued until shortly before his death. His failing health kept him from attending the Nov. 15 Hall of Fame brunch and induction ceremony in Chatham, although he had been active as a member of the committee that selected the five-member Class of 2014.
One of those inductees was left-handed pitcher Phil Corddry, who was 9-2 with 108 strikeouts in 92 innings for the 1968 Orleans Cardinals. It was Bresciani who nominated Corddry for Hall of Fame consideration after seeing him play on the Cape and following his career as a minor leaguer in the Red Sox system. Corddry retired as a player in 1972, the same year Bresciani joined the Red Sox.
Bresh was employed as the assistant sports information director at UMass-Amherst in the early '60s when he began spending his summers covering Cape League games as a special writer for the former Cape Cod Standard-Times (now Cape Cod Times). He wrote game stories and features for the newspaper and served as the league's official scorer for each game he covered, ruling on hits and errors and compiling the game report sheet which was used by the newspaper to set the box score in metal type and by the league to update player statistics.
It was partly because of his experience with the Cape League that Red Sox PR chief Crowley selected Bresciani in 1972 to replace his assistant, Art Keefe, who had accepted the head PR job with the Milwaukee Brewers. Keefe had joined the Red Sox when their front-office staff expanded after the 1967 Impossible Dream season, leaving his post as a sports writer for the Cape's daily newspaper to do so.
Bresciani handled the Cape League's PR duties and served as its statistician from 1967-71. He succeeded former league publicist/statistician and Cape Cod Standard-Times sports editor Joe Sherman, who in late 1969 left to help form the news/sports operation at a new UHF television station in Worcester, Mass., WSMW-TV, Channel 27.
Bresh was among the 12 men who comprised the first class of the Cape League Hall of Fame 15 years ago. He was in extraordinary company, inducted with such baseball legends as Bill Enos, Mike Flanagan, Jeff Reardon, Eddie Lyons, Len Merullo, Thurman Munson, Arnold Mycock, Dan Silva, Frank Thomas, Mo Vaughn and Red Wilson.
This past July 27, classmate Thomas joined Carlton Fisk and Harold "Pie" Traynor when he became the third former Cape League player to be enshrined in the National Baseball Hall of Fame in Cooperstown, N.Y., which is headed by a former Bresciani protégé.
Hall president Jeff Idelson, a West Newton, Mass., native, began his professional career as a Red Sox public relations intern under Bresciani after graduating from Connecticut College in New London, Conn., in 1986 and continued working in the Red Sox public relations department in '87 and '88.
In 2002, Bresh became a member of the UMass Athletic Hall of Fame, which he helped organize some three decades earlier. And in 2006, he was elected to both the Red Sox Hall of Fame and the Italian-American Sports Hall of Fame.
Cape League President Judy Walden Scarafile was first among league officials to learn of Bresh's passing. Her voice choked with emotion, she offered the following thoughts:
"The loss of Bresh on Saturday is devastating to our Cape League family and to the baseball community as a whole. For the last few days, I have been reflecting on his immeasurable contributions to our league, a league he helped to mold and shape and one for which he had a great passion. In the 50 years Bresh was involved with the Cape League, we saw so many new programs, ideas, upgrades and changes. It was always for the better, always to make the league first class in every aspect.

"Bresh had great baseball connections and he liked working behind the scenes to assist us. Like Arnold Mycock, Dick Bresciani was a cornerstone of the Cape League.

"Bresh 'hired' me to come to the league as an official scorer and a 'stringer' for the Cape Cod Standard-Times in 1970. We both returned in the summer of 1971 and then in 1972 Bresh left to join the Red Sox. I used to tease him that I was 'mad' because he didn't take me with him, but in retrospect I am so blessed I could have a baseball 'career' here on Cape Cod.

"Bresh and I have been the best of friends and after 46½ years, I will sorely miss him. Baseball without Bresh does not seem possible. Baseball without Bresh just doesn't seem right."
-ccbl-