News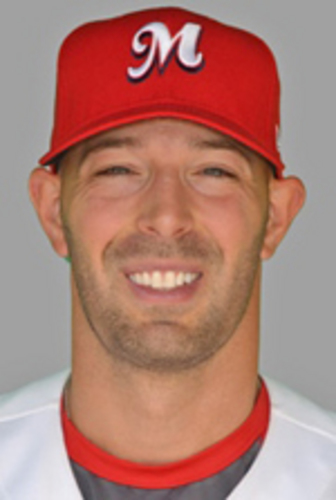 02/16/2015 2:40 PM
Article By:
Free-agent relief pitcher David Aardsma (Falmouth, 2002), a Cape League Hall of Fame inductee in 2010, has signed a minor league contract with the Los Angeles Dodgers and will compete for one of the final spots in the bullpen during spring training, which opens Thursday when pitchers and catchers report to camp at Camelback Ranch.
Aardsma used his Twitter account to break the news himself: "Excited to be with the @Dodgers this season. Should be a great year!" he tweeted on Sunday afternoon.
The former Commodore right-hander threw a bullpen session last Monday which attracted 18 scouts and the Dodgers obviously liked what they saw. According to MLBTradeRumors.com, Aardsma topped out at 92 miles per hour with his fastball. Before the session, Aardsma's agent, Jamie Murphy, said his client was "looking to showcase added velocity after a change in mechanics and an extremely intense offseason workout regimen."
Aardsma, 33, the San Francisco Giants' first-round draft pick (22nd overall) in 2003 out of Rice University, has dealt with several serious injuries in recent years, including hip and Tommy John surgeries that cost him the entire 2011 campaign and a groin tear which sidelined him for five weeks in Triple-A last season.
Although the injury probably cost him a call-up to St. Louis, he performed very well at Memphis, the Cardinals' Pacific Coast League affiliate. Despite missing more than a month of action, he fashioned a 1.46 ERA and a 1.06 WHIP, averaged better than a strikeout per inning and saved 11 games for the Redbirds.
With the Seattle Mariners in 2009, Aardsma set personal highs in games (73), ERA (2.52), ERA+ (169), innings pitched (71 1/3) and strikeouts (80). He saved a total of 69 games for the Mariners in 2009 and 2010, but since the end of the 2010 season, he has appeared in just 44 MLB games – one with the New York Yankees in 2012, the rest with the New York Mets in 2013.
The 6-foot-4, 210-pound Denver native has a career ERA of 4.23 over 306 1/3 innings in 298 big-league games with the Giants, Chicago Cubs, Chicago White Sox, Boston Red Sox, Mariners, Yankees and Mets.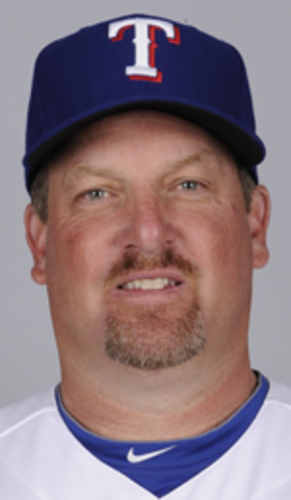 HIGH & INSIDE: MLB.com's Rhett Bollinger reports that offseason signee Tim Stauffer (Chatham, 2002) will be given an opportunity to win a spot in Minnesota's starting rotation, even though the right-hander was thought to have been acquired to bolster the Twins' bullpen. Stauffer, San Diego's first-round draft pick (fourth overall) in 2003, had just three starts among his 44 appearances for the Padres in 2014. The 32-year-old Portland, Maine, native is 32-34 with a 3.87 ERA in nine big league seasons, all in the National League with San Diego … Meanwhile, Stauffer's fellow Chatham alum, Twins left-hander Tommy Milone (Chatham, 2007) is optimistic about winning the final spot in the rotation despite struggling mightily after being acquired from Oakland last July 31. Milone believes his troubles may have been caused by a benign tumor in his neck that was discovered after the season and promptly removed. He will be battling Stauffer, Alex Meyer, Trevor May and Mike Pelfrey for the fifth starter job … Scott Coolbaugh (Chatham, 1985-86) has joined the Baltimore Orioles' coaching staff as hitting coach, succeeding Jim Presley, who held the job since 2011. Coolbaugh, 48, spent the last 11 years in the Texas Rangers' organization, serving last season as minor league hitting instructor. The University of Texas-Austin alum was the Rangers' third-round draft choice in 1987. He played briefly in the big leagues with Texas and San Diego from 1989-91 and with the St. Louis Cardinals in '94. He also played in Japan in 1995-96 and Korea in 1998 before entering the coaching fraternity as a player-coach at Double-A El Paso in 1999 ... Speaking of the Orioles, CCBL Hall of Fame catcher Matt Wieters (Orleans, 2006; class of 2013) is hoping to be ready for Opening Day. Wieters is coming off Tommy John elbow ligament replacement surgery that ended what was shaping up as a career year at the plate last season. The O's plan to bring the former Georgia Tech star along slowly this spring and he probably won't be catching many early games. But if everything goes as planned, the 6-foot-5, 240-pound receiver will be back behind the plate in early April as he begins his final season under team control, a season for which he'll be paid $8.3 million … Which MLB players were the best former Cape Leaguers at their positions in 2014? Here's our list, position by position, including each player's Cape League team and the club he's with in 2015:
Catcher: Buster Posey (Y-D, 2006-07) San Francisco Giants
1st Base: Todd Frazier (Chatham, 2005-06) Cincinnati Reds
2nd Base: Jason Kipnis (Cotuit, 2008) Cleveland Indians
3rd Base: Josh Donaldson (Harwich, 2006) Toronto Blue Jays
Shortstop: Josh Rutledge (Y-D, 2008-09) Los Angeles Angels
Outfielders: Jacoby Ellsbury (Falmouth, 2004) New York Yankees
Ryan Braun (Brewster, 2004) Milwaukee Brewers
George Springer (Wareham, 2009-10) Houston Astros
Designated Hitter: David DeJesus (Chatham, 1999) Tampa Bay Rays
Starting RHP: Collin McHugh (Wareham/Chatham, 2007) Houston Astros
Starting LHP: Chris Sale (Y-D, 2009) Chicago White Sox
Closer: David Robertson (Y-D, 2006) Chicago White Sox
Happy birthday wishes go out to these past and present big leaguers John Gast (Harwich, 2009); the above-mentioned Tommy Milone (Chatham, 2007), and Eric Byrnes (Chatham, 1995; Hyannis, 1996-97), all born on Feb. 16. Also to Danny Farquhar (Harwich, 2007) and Scott Williamson (Chatham, 1996), both born on Feb. 17, and Brian Bogusevic (Falmouth, 2004); John Valentin (Hyannis, 1988); Chad Moeller (Orleans, 1995), and Kevin Tapani (Falmouth, 1985), four Feb 18 birthday boys.
LOW & OUTSIDE: Two former Cape League stars auditioned for scouts last week in hopes of launching comebacks. According to a tweet from SB Nation's Chris Cotillo, DH/outfielder Luke Scott (Falmouth, 2000) worked out in southern California for several clubs. The former Orioles/Astros/Rays slugger spent some time in the Korea Baseball Organization last season, batting .267/.392/.505 in 130 plate appearances. The 36-year-old Oklahoma State product is a career .258/.340/.481 MLB hitter. He could be an inexpensive addition for a team looking for a left-handed bat off the bench. And in Houston on Tuesday, veteran lefty Barry Zito (Wareham, 1997-98) also threw for a gathering of scouts. Zito did not pitch in either the majors or minors in 2014 and he was ineffective in 2013 for the San Francisco Giants, posting a 5-11 record and a 5.74 ERA in 30 appearances, 25 of them starts. Houston and Cleveland were among the teams in attendance for the bullpen session, but the Indians, according to Cleveland.com's Terry Pluto, later said they aren't interested in signing the 36-year-old. Zito won the American League Cy Young award at Oakland in 2002. He is 165-143 in his career, spent entirely in the Bay Area with the A's (2000-06) and Giants (2007-13). He was Oakland's first-round pick (ninth overall) in the 1999 amateur draft … Joe Thatcher (Bourne, 2003) has signed a minor league contract with the Houston Astros. Ten or more teams had shown an interest in the 33-year-old left-hander who posted a 3.34 ERA and averaged 9.4 strikeouts and 2.89 walks per nine innings with the Padres and Diamondbacks from 2007-13.
Thatcher was pitching well for Arizona last season (a 2.63 ERA and an 8.33 strikeouts-to-walks rate over 30 1/3 innings) before being traded to the Angels in July. Things fell apart in Anaheim, though, as Thatcher struggled to an 8.53 ERA in only 6 1/3 innings. He spent more than a month on the DL with a sprained ankle and was left off the Angels' postseason roster. If Thatcher performs well in spring training, it's likely he will stick with the big club, reinforcing a bullpen that already added Pat Neshek (Wareham, 2001) and Luke Gregerson this winter.
-ccbl-