News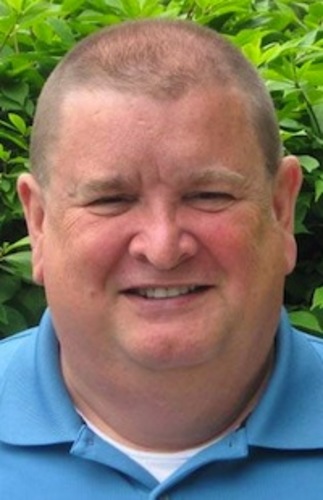 02/28/2015 1:59 PM
Article By:
This just in to the Cape Cod Baseball League Weather Center:

Cape League Commissioner Paul Galop says the winter's snow accumulation will "probably be gone" from all 10 of the league's playing fields by opening day, Tuesday, June 9. He said he has been advised by the National Weather Service that there is "less than a 50 percent chance that another blizzard will hit the Cape after Memorial Day." But, he added, the NWS has not ruled out that possibility.

"It is very unlikely that we will have to postpone our season openers," the commissioner noted in a tongue-in-cheek statement. "In fact," he said, "we are planning to pile up the snow when it is cleared from our fields and use it to make snow cones we can sell at our snack bars." He added that any snow remaining on the Fourth of July will go into special red-white-and-blue Independence Day snow cones that will be handed out free of charge to any fans wearing snow shoes to that day's game.
Meanwhile, officials of the Hyannis Harbor Hawks, whose low-lying playing field has experienced drainage problems in the past, expressed concern that the melting snow could cause unprecedented flooding at McKeon Park. The team reportedly has added snorkels and swim fins to its latest equipment order – just in case.
Of course, there's no truth to the above report. LOL.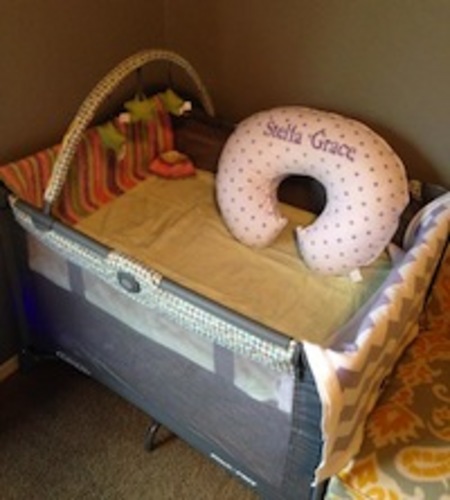 HIGH & INSIDE: Cape League Hall of Fame pitcher David Aardsma (Falmouth, 2002) may finally be in the right place at the right time. The former Seattle closer signed a minor league contract with the Los Angeles Dodgers earlier this month and is in LA's Phoenix training camp, intent on making a bid for the vacant closer's job now that Kenley Jansen is sidelined for eight to 12 weeks. Jansen, the Dodgers' closer, underwent surgery on his left foot Feb. 17, two days before pitchers and catchers reported to camp. Jansen had complained of discomfort after running, prompting tests which showed a growth on a bone in his foot. Doctors removed it and he has been on crutches since. He is expected to wear a protective boot for another three to four weeks. Jansen, 27, had a 2.76 ERA and 1.13 WHIP while saving 44 of his 49 opportunities last year. The Dodgers, who open their season April 6 against the San Diego Padres, finished 2014 with the National League's fourth-worst bullpen ERA. Aardsma, 33, who saved 69 games for the Mariners in 2009-10, missed all of 2011 and most of 2012 after undergoing elbow and hip operations. But he was generally effective out of the New York Mets' bullpen in 2013 and was outstanding as the Memphis Redbirds' closer in Triple-A last summer despite missing five weeks after surgery to repair a groin tear. He fashioned a 1.46 ERA and a 1.06 WHIP, averaged better than a strikeout per inning and saved 11 games for the Redbirds. His main competition in the battle to replace Jansen will come from Brandon League, who has 74 career saves, and lefty J.P. Howell (Wareham, 2003), who has 21. The Dodgers also added veteran Joel Peralta and younger relievers Chris Hatcher, Juan Nicasio and Adam Liberatore this offseason ... San Francisco Giants manager Bruce Bochy says he expects Tim Lincecum (Harwich, 20065) to begin the season in the world champions' rotation. Lincecum had a 4.67 ERA and 130/61 strikeouts-to-walks ratio in 144 2/3 innings over 26 starts last season, but the Giants believe he can still be effective as a starter. The two-time Cy Young award winner will be on a short leash, though, with Ryan Vogelsong and Yusmeiro Petit waiting in the wings in case he struggles ... New York Mets right-hander Matt Harvey (Chatham, 2008-09) was scheduled to throw his first batting practice session on Friday as he continues to progress in his recovery from Tommy John surgery 16 months ago. He recently incorporated curveballs and sliders into his throwing sessions. In January, the 2013 All-Star game's National League starter worked out at agent Scott Boras' Newport Beach, Calif., training facility, and was among the earliest to check in at the Mets' spring training camp in Port St. Lucie, Fla. Now he's ready to take the next step in his comeback. The Mets believe Harvey will be close to 100 percent when their season begins April 6 in Washington ... Baltimore's Matt Wieters (Orleans, 2006) looked so comfortable in fielding drills Thursday that Orioles skipper Buck Showalter (Hyannis, 1976) almost forgot about the catcher's elbow surgery last summer. "I saw him throw a ball today and I had to catch myself because it looked like normal," Showalter said. "There wasn't that recoil or de-accel at the end that you see with a lot of guys." The Cape League Hall of Famer (Class of 2013) won't catch in an exhibition game until March 17, but he'll get plenty of work. "Matt's not going to be sitting around," Showalter said. "He's going to be getting some duty down at Twin Lakes (the O's minor league camp), doing a lot of DHing and running the bases. We'll set up some games where no stealing is allowed. We'll have his legs ready to go. His first outing when he's actually catching in a game on the 17th, I think you'll see him catch probably five to seven innings right out of the chute because he already would have done that. I'm going to try to see as many people as we can see, but obviously getting Matt ready is a priority," Showalter added. Whether Wieters will be the O's opening day catcher remains uncertain … Another catcher, Oakland's Josh Phegley (Wareham, 2007), and wife Jessica are expecting their first child on March 9 and they've already named her. On Jan. 31, Josh tweeted: "All ready for Stella Grace Phegley to show up. Due March 9 but my money is on a week or so earlier." Phegley, who was traded to the A's by the Chicago White Sox in December as part of the Jeff Samardzija deal, became the 1,000th Cape Leaguer to play in the major leagues when he debuted with the ChiSox on July 5, 2012.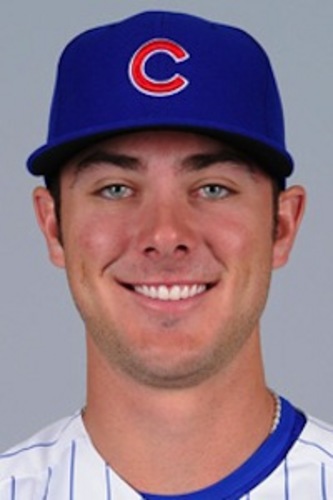 LOW & OUTSIDE: Chicago Cubs minor league phenom Kris Bryant (Chatham, 2011), recently named baseball's No. 2 prospect, has been asked to work in the outfield during spring training. Bryant got the news from Cubs manager Joe Maddon on Monday when they met for the first time. "I had my first meeting with Kris," Maddon said. "He was very impressive and very mature for a kid of 23. He understands what he is doing really well. He is accepting of working in the outfield." Officially, Bryant is competing for the opening day third base job, but the Cubs' probably will keep him at Triple-A Iowa for at least 21 days in order to gain an extra year of control. He could be called up in late April or early May and will play either third base or left field ... Baseball's Drug Prevention and Treatment Program, which applies to both major league and minor league players, appears to be working. In 2012, there were 105 violations which triggered suspensions by the Office of the Commissioner. The number fell to 60 in 2013 and again in 2014. The latest list included just one former Cape League player – right-handed pitcher Kyle Simon (Orleans, 2010), who was handed a 50-game suspension on Jan. 27, 2014. After being reinstated, the former fourth-round draft pick of the Baltimore Orioles signed a minor league deal with the Philadelphia Phillies and compiled a 5-4 record with a 3.93 ERA spread over 46 games with Double-A Reading and Triple-A Lehigh Valley ...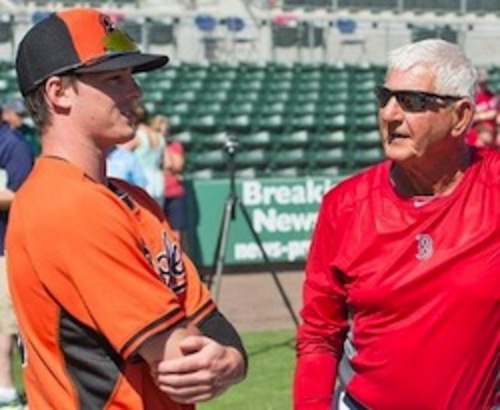 ... Minor league baseball scribe Mark Emery's recent lengthy interview with former (2010-11) Cotuit outfielder Mike Yastrzemski for MiLB.com revealed, among other things, that "Young Yaz" was as surprised as anybody that he led the minor leagues in triples (16) last year, his first full season as a pro. "That was pretty cool. I never expected to do that," Yastrzemski said. "I wasn't expecting to hit a lot of triples or even a lot of extra-base hits. I was just trying to hit the ball hard. A lot of our fields play pretty big and have big gaps, especially down in Delmarva – the gaps may be 385 [feet], but they play like they're 400. So if you get a ball in the gap, you just put your head down and say, 'I'm getting three.' " The grandson of Hall of Famer and Red Sox icon Carl Yastrzemski was Baltimore's 14th-round draft pick in 2013. Currently the O's No. 19 prospect, he earned two promotions last year, ending up at Double-A Bowie. Over 129 games, Mike Yastrzemski batted .288 with a .836 OPS, 14 home runs, 75 RBIs, 18 steals in 24 attempts and 15 outfield assists. His goal for 2015? "Just to keep improving," the former Vanderbilt star said. "I want to keep learning and try and get a better understanding of the player I need to be in order to reach my highest potential, because obviously, the goal is to play in the big leagues and I'm trying to not let anything get in the way. So by continuing to grow and be open to potential ways to do that, whether it be learning to bunt more, learning to take better routes in the outfield, learning to use the scouting on other pitchers, all of those things would be great just to take in – more learning, more knowledge of the game." … It looks like outfielder Alex Hassan (Orleans, 2008-09) will be cashing a paycheck from the Oakland Athletics this season after all. The Quincy, Mass., native, originally signed by the Boston Red Sox after being drafted in the 20th round in 2009, has been bouncing from team to team like a ping-pong ball this offseason He made his MLB debut with Boston last June 1, then helped the Triple-A Pawtucket Red Sox win the International League championship before Boston cut him loose in November. He was plucked off the waiver wire Nov. 17 by Oakland, but the A's needed room on their 40-man roster, so it was back on waivers for Hassan, who was grabbed by the Baltimore Orioles on Nov. 20. Just as Hassan was preparing to meet his new Oriole teammates, the O's signed infielder Everth Cabrera to a one-year contract, designating Hassan for assignment to open a roster spot. So, for the second time in three months, Oakland put in a claim for the 6-foot-3, 220-pound outfielder who played his college ball at Duke. Hassan's big league experience consists of just three games with Boston in which he managed one hit, one walk and five strikeouts in nine plate appearances, so he's likely to start the 2015 season at Triple-A Nashville in the Pacific Coast League.
DISA & DATA: The late Dick Bresciani will be appropriately memorialized next month when the Boston Red Sox name the Fenway Park press box after their longtime publicist and historian. "Bresh," as he was known throughout the baseball world, died Nov. 29, 2014, at Massachusetts General Hospital after a long battle with leukemia. Before joining the Red Sox in 1972, Bresciani was assistant sports information director at UMass-Amherst for 11 years. He was also the Cape League's statistician and director of public relations from 1967-71, a period during which the league received full NCAA accreditation and subsequent financial grants from Major League Baseball … Expect an official announcement soon that Fox College Sports will be televising Cape League baseball games again in 2016. FCS Atlantic is in the final year of its original three-year contract with the Cape League and will carry eight regular-season games plus the All-Star game this summer. The telecasts are tentatively scheduled to begin July 7 when Bourne plays at Chatham ... Happy birthday to the following ex-Cape Leaguers who made it to The Show: Feb. 27 – Chris Howard (Wareham, 1985), age 49; Feb. 28 – Tug Hulett (Harwich, 2003), age 32; Jeff Niemann (Harwich, 2002-03), age 32; Brian Bannister (Brewster, 2001), age 34; March 2 – Terry Steinbach (Cotuit, 1982), age 53; March 3 – John Nelson (Falmouth, 1998; Harwich, 1999), age 36; Brent Dlugach (Hyannis, 2003), age 32; March 4 – Cory Luebke (Falmouth, 2006), age 30.