News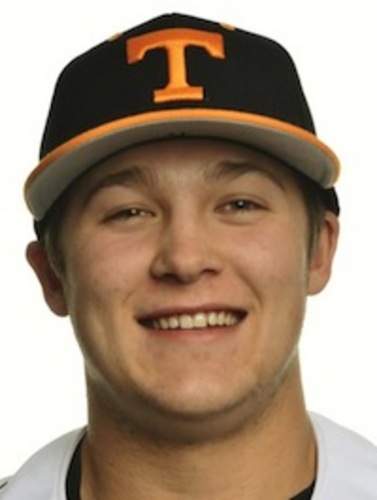 08/21/2015 7:10 AM
Article By: CCBL Public Relations Office
Chalk up another major honor for Nick Senzel.
The Brewster Whitecaps infielder, whose stellar play this summer earned him the Cape Cod Baseball League's Most Valuable Player and Outstanding Pro Prospect awards, now has been named Summer Collegiate Baseball Player of the Year.
Senzel, who is beginning his junior year at the University of Tennessee, led the Cape League in hits (56), doubles (16), runs scored (34) and RBIs (33). He also slugged four home runs, and his .364 batting average was second highest in the 10-team circuit, considered the top summer collegiate league in the country.
The 6-foot-1, 205-pound native of Knoxville, Tenn., also was named starting third baseman on Perfect Game's 2015 Summer Collegiate All-American team, one of five Cape Leaguers earning first team honors. Overall, 10 CCBL players were named to the first, second or third team, or received honorable mention. It was the highest total among all summer leagues.
Perfect Game, which chose Senzel as Player of the Year and selected the All-American squads, is recognized as the world leader in holding high level baseball events, including more than 100 showcase events each year across the nation. The PG National Showcase, usually held in a major league stadium, is the organization's premier event each year.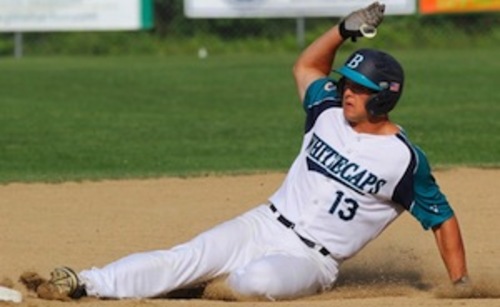 Perfect Game USA also produces PG Crosschecker, a comprehensive scouting notebook complete with lists and rankings of all the top college and high school players in the upcoming draft classes.
Joining Senzel as first-team All-Americans were his Brewster teammate, relief pitcher Thomas Hackimer (St. John's), co-winner of the Cape League's Outstanding Relief Pitcher award; Wareham outfielder Andrew Calica (UC-Santa Barbara), who hit .425 to win the Cape League batting championship; and two starting pitchers from the Orleans Firebirds – lefty Eric Lauer (Kent State), who was 4-1 with a 2.04 ERA, and right-hander Mitchell Jordan (Stetson), 6-0, 0.20 ERA, the league's Outstanding Pitcher award winner.
All-American second team members included Orleans outfielder Kyle Lewis (Mercer), Yarmouth-Dennis southpaw starter Ricky Thomas (Fresno State), and Bourne righty Austin Conway (Indiana State). Conway turned in a perfect 0.00 ERA and notched 10 saves to share the Outstanding Relief Pitcher award.
Wareham's right-handed reliever Ian Hamilton (Washington State) was the lone Cape League player named to the third team, and Y-D outfielder Gio Brusa (Pacific) received honorable mention.