News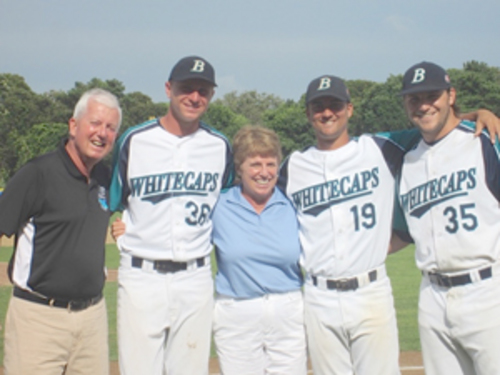 05/02/2016 7:46 AM
Article By:
During the months between seasons Cape Cod Baseball League teams hold their annual elections for board positions, off the field roles. This past fall, three presidents and one general manager rose through the ranks to take over in those roles overseeing the teams.

Christopher Kenney was elected president of the Brewster Whitecaps. Mark Kasprzyk now presides over the Falmouth Commodores as president. Ed Pereira took over as president for the Yarmouth-Dennis Red Sox.

Also, the Bourne Braves saw the return of Michael Carrier as general manager.

Kenney served numerous positions within the Brewster organization prior to being elected president. He and his wife, Pat Eggers, have been volunteers for the Whitecaps since 2008, when they became host parents to now over 30 players.

"We pride ourselves on being a vital part of our community and continue to look for ways to insure that the Whitecaps are seen as part of the fabric of Brewster for residents and visitors alike." said Kenney.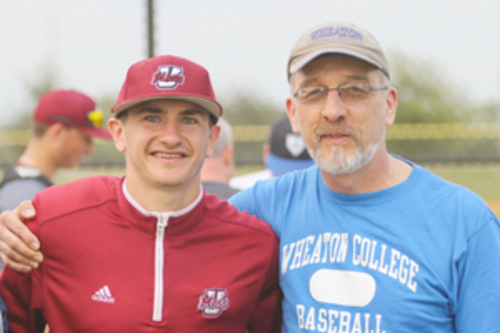 Kenney joined the Whitecaps' board in 2009 and served as treasurer from 2009-12 and was a member of the general manager's staff from 2013-15.
Kasprzyk volunteered for the Commodores before joining the board of directors in 2009. He considers the organization a great group of individuals. All the volunteers should feel an integral part, according to Kasprzyk.

"I am honored to be working much closer now with such a dedicated executive board, coaches that are there to truly help the players, and with other board members and volunteers that spend endless hours behind the scenes." said Kasprzyk.

As president, he is looking to expand and better define committee responsibilities as well as increase the number of volunteers.

Kasprzyk states that since December, "Nearly half of the board is new and have many talents and a willingness to contribute. So we have lots of new ideas and positive momentum going forward."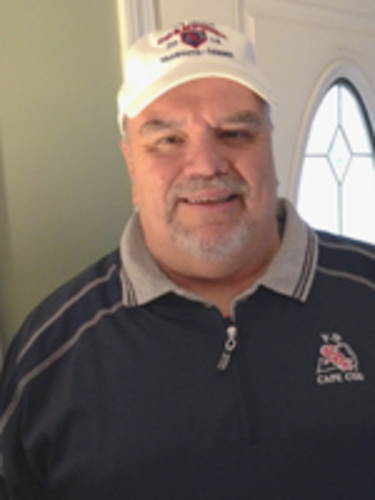 Pereira has lost count how long he has been involved in baseball. He started at first as a coach for both Little League and Babe Ruth and then as a volunteer for the Y-D Red Sox. Since 2000, shortly after moving to the Cape, he attended Y-D games and quickly realized he had an interest in becoming more involved.

Pereira's goals as president include continuing to have a well-run organization that can have fun and enjoy the upcoming season. "It's a 12 month a year position to keep things running smoothly," said Pereira.

Over the course of the past six years, Pereira served as both vice president and secretary. The Red Sox have won back-to-back Cape League Championships in 2014 and 2015 and Pereira hope to continues that streak.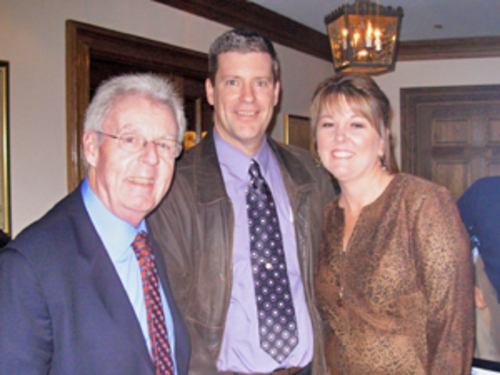 Carrier's first turn as general manager was from 2003 until 2011 after becoming a host parent in 2001.

He is looking forward to meeting the players, getting reacquainted with the Bourne community, and working with the coaching staff and board members to bring a second Cape League championship to Bourne.

He is entrenched into the Bourne community as a plumbing instructor at Upper Cape Cod Regional Technical High School, where he is the school's varsity softball coach. Also, Carrier served as the school's athletic director from 2012-2014.

In 2014, Carrier became Deputy Commissioner for the Western Division of the Cape Cod Baseball League, a role he will continue for the coming season.