News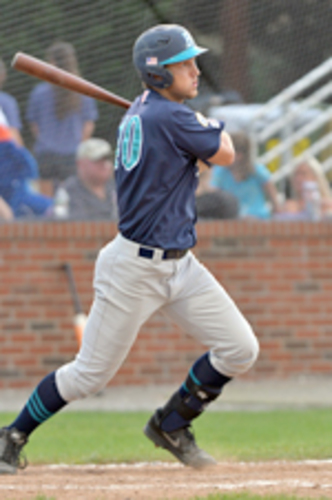 05/03/2016 7:28 PM
Article By:
After finishing as the East Division runners-up last season with a 24-19-1 record, the Brewster Whitecaps return two players from 2015.

Kel Johnson (Georgia Tech) and Brent Rooker (Mississippi St.) are back in the outfield for the Whitecaps, providing veteran leadership to a young core of players. Johnson drove in seven runs last season in his first year with Brewster, tallying eight hits—including a home run—in 14 contests. Rooker played in just four total games for the Whitecaps in 2015, collecting three hits, all of them for extra bases.

Brewster welcomes four players who were Louisville Slugger Freshman All-Americans in 2015 as Reed Rohlman (Clemson), Brett Cumberland (California), Jesse Stallings (LSU) and Ryan Nutof (Michigan) join the squad for the 2016 season.

Jamie Shevchik returns for his second season as manager. He helped coach his team to the highest batting average in the league last year while producing the league MVP.

The Chatham Anglers, who are coming off a 22-win season, are excited to welcome back the winningest manager in Cape League history, John Schiffner. Last season Schiffner earned his 500th win, and he is entering his 24th year with the Anglers—a record for the league.

The Anglers expect to have three returning players this season: University of Richmond catcher Kyle Adams, Sacred Heart University shortstop Zack Short and a right-handed pitcher from the University of San Diego, Jonathan Teaney.

Adams had a solid season behind the plate in 2015, posting a perfect 1.000 fielding percentage with 93 putouts and nine assists. Short, a junior for the Pioneers, ranked second on the team with 20 RBIs and 17 walks while playing in 41 game. Teaney, a sophomore, made 10 appearances out of the bullpen in 2015, managing 16 strikeouts in 16 1/3 innings in his first season.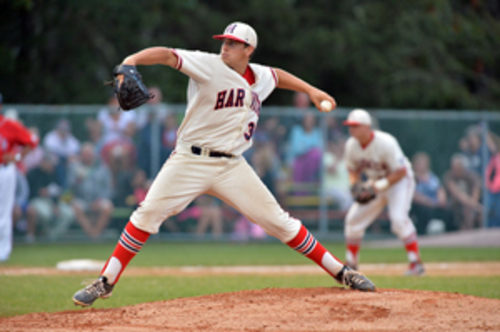 The Harwich Mariners look to bounce back after posting their first sub-.500 season in five years, going 20-22-2 in 2015. The Mariners return four players, including two key pitchers. Hunter Williams (North Carolina), who made seven starts for Harwich last year, is back for his second season while Zach Schellinger (Seton Hall) returns to the bullpen. Williams tossed 34 2/3 innings a season ago, compiling 34 strikeouts to go along with a 2-2 record and a 3.64 ERA. Schellinger led the team in appearances in 2015, making 16 in relief, spanning 33 innings. He struck out out 30 and recorded a 3.55 ERA.

Brock Deatherage (N.C. State) is back in the outfield for the Mariners after batting .254 last summer, which ranked him third on the team. Deatherage was a strong all-around performer in 2015, ranking in the team's top five in hits, at-bats, triples, stolen bases and sacrifices.

Returning for his 14th season at the helm of the Mariners is Steve Englert, who has led Harwich to a winning record in five of the last six years, including a league championship in 2011. General manager Ben Layton is proud to have Englert back, saying that people like Englert are "in part behind the great success of the league. They all want to win and see their guys further their career once their time on the Cape is past."

After leading the league and topping the East Division standings with 31 wins in the regular season last summer, the Orleans Firebirds welcome back Kelly Nicholson, who is returning for his 16th season overall and 12th as manager.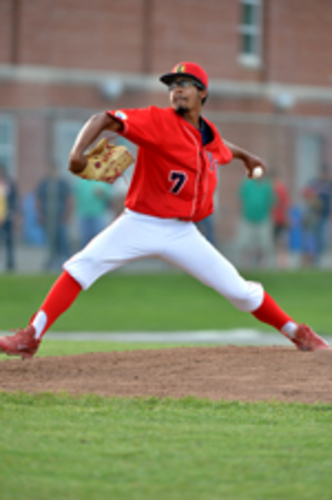 The Firebirds' roster will feature two returning members in Cal-State Northridge's Joe Ryan and Loyola Marymount's Sean Watkins, both right-handed pitchers. Ryan, a sophomore for the Matadors, was outstanding in his five appearances for Orleans in 2015, posting a 1.12 ERA and striking out 12 batters in eight innings of work. Watkins, a sophomore at Loyola Marymount, was one of the top relievers for the Firebirds, making 15 appearances and throwing 20 innings, striking out 14 batters.

The Yarmouth-Dennis Red Sox and general manager Steve Faucher are back in action and looking for their third straight Cape League championship. The 2015 regular season schedule posed a great challenge to Y-D, which finished third in the East Division with a 22-22 record. The team then peaked at the right time, winning six of its eight playoff games and defeating the Hyannis Harbor Hawks 8-1 in the championship contest.

Ricky Thomas (Fresno St.), a left-handed pitcher, is the only returning member of the Red Sox this season. Thomas is coming off a stellar 2015 Cape League season, where he led his team with seven wins and 45 strikeouts. Thomas' seven regular season wins was also a league high. His excellence carried over to the playoffs, where he chalked up two wins and led the playoff clubs with 17 strikeouts. Thomas was also selected to play in the Cape League All-Star Game, where he pitched a perfect inning. His excellence carried over to Fresno State's early 2016 season as he was leading his team with 54 strikeouts and a 4-2 record with a 1.92 ERA.