News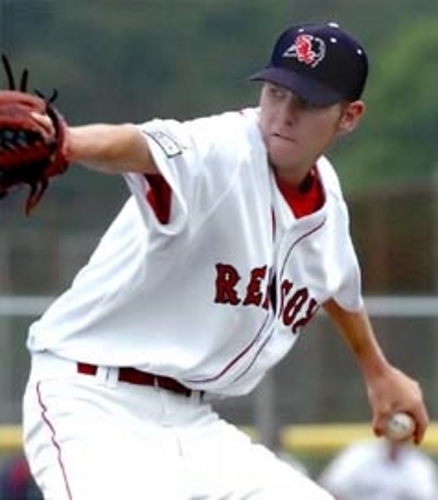 06/11/2016 6:40 PM
Article By:
With one third of the major league season sighted in the rear view mirror, it's time to catch up with Cape League alumni performing well at the highest level.

One of the biggest stories is southpaw Chris Sale (Y-D '09) of the Chicago White Sox, who after a perfect 9-0 start leads American League with a 9-2 record and posted a 2.52 ERA and 78 strikeouts.

Sale was CCBL's outstanding pitcher in '09 out of Florida Gulf Coast, posting a 4-2 record and a 1.47 ERA before being a first round pick by the White Sox.

Sales's ChiSox teammate David Robertson, who led Y-D Red Sox to the 2006 CCBL title and was Playoff MVP, is among AL leaders with 13 saves, tied with Falmouth native Steve Cishek.

Reigning AL MVP Josh Donaldson (Harwich '06), ranks third in the AL with 47 runs scored, while UConn product George Springer (Wareham '09-'10) has scored 42 runs and rapped out 70 hits.

Among the home run leaders is former Chatham corner infielder Evan Longoria, who's belted 14 for Tampa Bay. He was 2005 Cape League MVP for the A's.

Former CCBL performers in Boston are Jackie Bradley Jr. (Hyannis '09), Travis Shaw (Bourne '10), Steven Wright (Orleans '05), pitcher Matt Barnes (Wareham '09-'10), manager John Farrell (Hyannis '82) and catcher Ryan Hanigan (Orleans '02).

JBJ is enjoying a breakout season hitting .317 and has shown consistent pop with the bat. Last season, the slick-fielding Bradley was named Red Sox Comeback Player of the Year after hitting .249 with 10 homers, 17 doubles, 43 RBI and 43 runs scored, in addition to playing all three outfield positions with aplomb.

During his season on the Cape, the lefty-hitting Bradley hit .275 with 14 RBI, 16 runs scored and was among league leaders with four triples for Hyannis.

The hard-hitting Shaw is among the leaders with 19 doubles and hitting .273, while Wright is 6-4, with a 2.29 ERA and baffling opponents with his knuckling deliveries.

Hanigan, who caught 54 games in a backup role last year, was named Red Sox Unsung Hero after batting .247 with two homers, eight doubles and 16 RBI in 174 at-bats.

During the 2002 season for the Orleans Cardinals, the Andover, Mass., native and Rollins product batted .292 (10th in CCBL) with eight home runs. The East's starting catcher was named to the All-League team and was presented the Daniel J. Silva Award for Sportsmanship and John Claffey New England Top Prospect Award.

Over in the senior circuit, 2011 CCBL batting champion Steven Piscotty (Y-D) of St. Louis continues his hitting prowess with a .312 average, while last year's NL Rookie of the Year Kris Bryant (Chatham '13) of the Cubs leads the NL with 44 runs scored.

Who among this year's crop of Cape Leaguer's will the next major league star?