News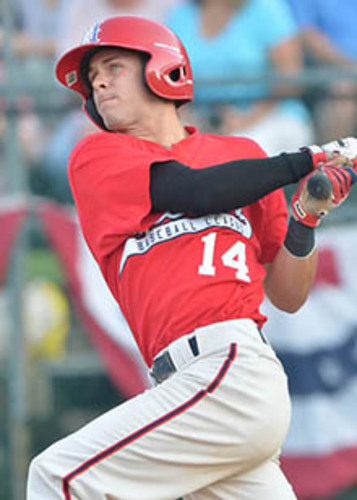 07/31/2016 5:55 AM
Article By:
Ernie Clement of the Harwich Mariners has seemingly done it all this summer.
The rising junior from the University of Virginia has seen action at second base, shortstop, left field and center field during the Cape Cod Baseball League season, and earned starting honors at second base in the 2016 Friendly's Cape League All-Star Game. The Mariners' every-man has also batted in each of the top three spots in the batting order this year.
Clement was also picked as one of Sports Illustrated's Faces in the Crowd in the July 25 edition. He was the first Cape Leaguer to receive the honor this year, following in Ricky Thomas's (Yarmouth-Dennis) footsteps from a season ago.
"It's so cool," said Clement about the honor. "I had so many people come up and tell me about it and say congratulations. I had no idea [I was nominated for it]. Our president came up to me and asked for a headshot, but I had no idea what it was for so it was really cool."
Clement has enjoyed his summer on the Cape, and has fit in nicely with the first-place Mariners. "We always try to get guys that can play different positions, that way we can keep them in the lineup and move them around so that you can showcase them for the next level," said Harwich's field manager Steve Englert. "[Ernie] fills in anywhere. He even sells popcorn in between innings."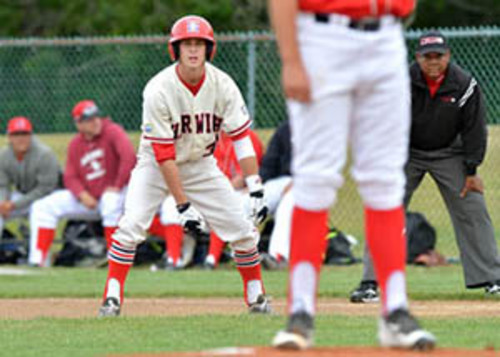 The 2016 Third Team All-ACC selection ranks among the league leaders in a handful of offensive categories this season, while recording a .985 fielding percentage over his time at four positions. Clement currently ranks among the top three in the league in batting average (.355) and at-bats (155), while tying for the league lead in stolen bases (17) and leading the league with 55 hits.
Clement, or "Dirty Ernie," as Englert has dubbed him (since it "just flows off the tongue"), attributes some of his current success to the success he experienced as a freshman with the Cavaliers—a season in which he was a key part of the national championship squad.
"My freshman year at Virginia we had some injuries, so I had to experiment in center field and the outfield," he said. "I had always played in the infield my whole life, but it's good to be able to play everywhere. There are so many good players and the more versatility you have the more you'll find yourself in the lineup."
Seeing the highest level of play in Omaha has also helped prepare him for the rigors of a summer in the CCBL. "It was awesome [winning the National Championship]. In Omaha, you saw the best pitchers in the college game so that experience definitely helped me moving forward and gave me confidence. This summer has been even a higher level of competition that's helped me improve. It's been cool to see some of my [Virginia] teammates like Adam Haseley and Pavin Smith go out there and have such success too."
Smith, who is Clement's roommate on the Cape, had this to say about the speedy utility man: "It's definitely fun, he's one of my top choices to be roommates with for sure. He's a fun guy to be around and he's always very energetic and he's a great baseball player too. We go to restaurants together, eat together and do everything together, pretty much."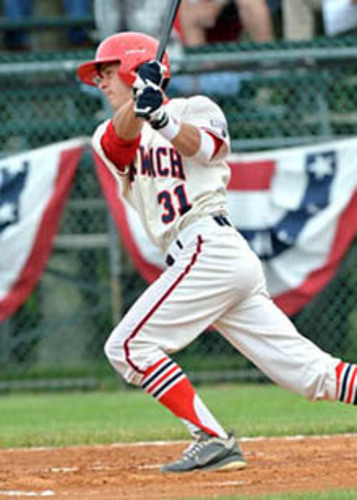 On a recent off day, Smith and Clement teamed up to take on Englert and another Mariner on the golf course, but the Virginia duo couldn't get the job done. When asked how Clement's golf game was, Englert joked, "Apparently it wasn't good enough!"
"It was a ton of fun, but Coach E won't give it up," Clement said with a laugh. "They happened to get lucky and beat [Pavin and I] by a stroke or two. I definitely struggled out on the greens the other day, so hopefully we get a rematch and can take them down."
Clement has always had a deeper love for baseball, but he loves a variety of sports and was a standout hockey player in high school. The Rochester, N.Y. native was twice chosen to the Scotty Bowman Showcase—a showcase reserved for the best hockey players from the Rochester and Buffalo areas that is hosted at the Buffalo Sabres' First Niagara Center. The former forward also led his league in scoring as a high school senior and led his team in scoring in each of his last two seasons.
"I always wanted to play baseball, I just played hockey to kind of stay in shape," said Clement. "I loved playing the game so it was a lot of fun. I had a couple of juniors teams ask me to play, but I was always trying to play baseball." When Virginia offered him a spot on the baseball team, "I jumped right on it," he said.
Clement values his time on the Cape, saying: "I just think it's so cool how we get to spend the summer here. This is where people come for vacation; it's one of the top vacation spots in the United States. It's just an amazing experience. Meeting all these new guys and getting to play at a high level of baseball has been awesome."
With all that he has done this summer, it seems that there is nothing he can't do, although he humbly disagrees. "There's plenty I can't do. I'm not the best swimmer in the world," he said after giving it a thought.