News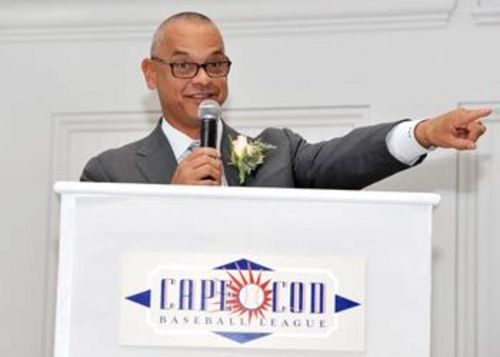 11/25/2017 11:45 AM
Article By: CCBL Public Relations Office
Joey Cora, Chatham
Quick on base paths and a keen eye at the plate, Vanderbilt infielder Joey Cora played a stellar season, primarily at second base for 1984 Chatham A's. He won the Pat Sorrenti MVP Award and finished second in hitting (.373), first in stolen bases (28) and best walk-to-strikeout ratio (31/9) in the league. He played in the CCBL vs.Team USA Olympic game (named MVP) and was named to the final CCBL All-Star Team. He was then drafted by the San Diego Padres and played 11 years for the Padres, White Sox, Mariners and Indians. Overall he compiled a career .277 batting average. and .569 slugging percentage. Following, he became a bench coach for the White Sox and Marlins and is currently third base coach for the Pittsburgh Pirates.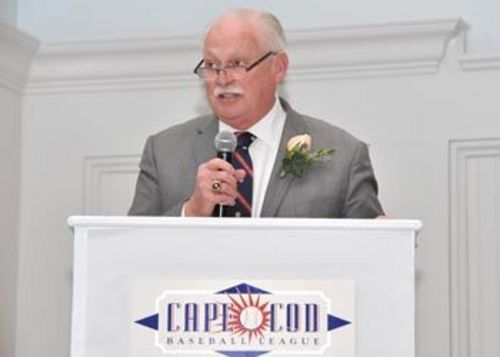 Chuck Sturtevant, Falmouth, Bourne, CCBL
Chuck Sturtevant started his 31st year in the league as Cape Cod Baseball League President. Chuck started in 1987 with the Falmouth Commodores as President and from 1989-2006 served as GM and Treasurer. Chuck then served four years as a Vice President with the league, where he was involved in CCBL All-Star games at Fenway Park. Chuck then moved to Bourne where he was treasurer for two years and GM for four. Following, he succeeded Judy Walden Scarafile as Cape League President after the 2015 season. Aside from his presidential duties, he has been a member of the Cape League's Executive Board, Finance Committee and Hall of Fame Committee. Chuck was the first recipient of the Dick Sullivan Executive of the Year award in 2006 and was named John Wylde General Manager of the Year in 2014-15. Chuck and his wife Rose reside in Mashpee. He is a graduate of Northeastern and is controller at Teledyne Test Services, Marion, Mass.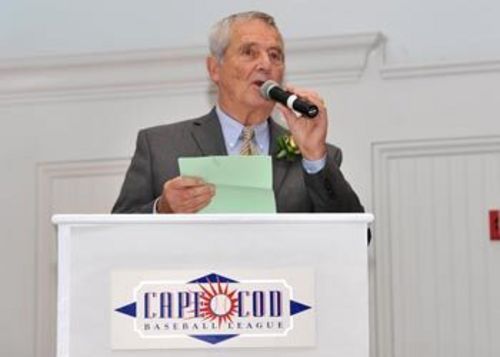 Tom Yankus, Orleans
Pitcher Tom Yankus's baseball journey began at Choate Rosemary Hall, from which he graduated in 1952, before heading off to Williams, where he played varsity ball and was named to the Williams College All-Time Baseball Team. He then signed with the New York Yankees in 1956 and played minor league ball in Montana, Washington and North Carolina, before serving in Navy. In the Cape League, the left-hander played three seasons for the Orleans Cardinals and distinguished himself with three winning seasons (8-3, 10-1, 9-1), a no-hitter in 1965 Fourth of July game and as a member of three All-Star teams (1963-65). He spent 56 years teaching at Choate and coaching baseball. After his playing career, he served as a CCBL umpire and with Orleans as a field manager (1974-80) and assistant coach. He retired from teaching in 2014, and currently works with the pitching staff at Wesleyan.