News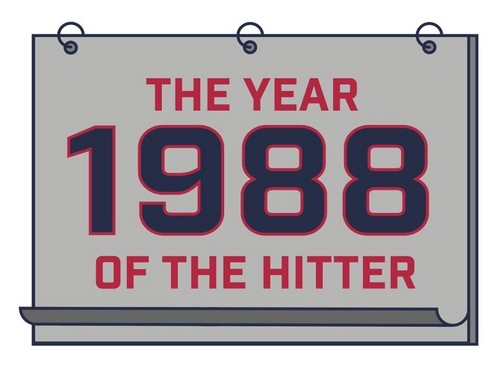 07/15/2020 4:12 AM
Article By: Ethan Kagno

In the illustrious history of the Cape Cod Baseball League, there have been more than 1,400 players to go on and play in the Major Leagues. Not to mention another 72 prospects who were drafted in this year's MLB Draft. Out of the 112 collegiate athletes chosen in the shortened five-round draft, 64% of them played on the Cape. Names like Spencer Torkelson (Chatham), reigning-MVP, Nick Gonzales (Cotuit), and Reid Detmers (Brewster), all of whom were selected in the top-10 draft spots, will look to make their mark on their respective MLB franchises in the coming seasons.

Perhaps some of the most well-known names to set foot in the CCBL includes the likes of MLB Hall of Fame members, Carlton Fisk, Craig Biggio, Frank Thomas, and Jeff Bagwell. The latter two happened to play during the same tumultuous 1988 season. The season in which offensive records were broken and 40 future Cape leaguers were to set foot in the majors. It was then appropriately termed, the "Year of the Hitter."

During the 1988 Cape Cod Baseball season, Brewster first baseman, Dave Staton tied Tim Teufel (Cotuit) for second place for the all-time single-season home run record with 16. However, this was the most home runs hit during the wooden bat era until Tyler Horan (Wareham) tied the record in 2012.

Future major leaguer Chuck Knoblauch (Wareham) batted a cool .361 average on his route to becoming the leagues batting champion. Knoblauch also had some future success in the bigs after becoming 1991 Rookie of the Year and later stealing 407 bases (62 of them in 1997), during his 12-season tenure with the Minnesota Twins, New York Yankees, and Kansas City Royals.

The 1988 Cape League was no stranger to the long ball. Five players from that season smacked more than 300 dingers over their distinguished MLB careers. Those names include Frank Thomas (521), Jeff Bagwell (449), Jeff Kent (377), Mo Vaughn (328), and Jeromy Burnitz (315). Out of these names, only Frank Thomas (Orleans) has been inducted into the National Baseball Hall of Fame, in 2014. However, Jeff Bagwell (Chatham) seems destined for The Hall after "he drove in 100 or more runs eight times, hit 30 or more homers nine times, drew 100 or more walks seven times and scored 100-plus runs nine times…all this while hitting 449 homers, stealing 202 bases, twice being a member of the 30/30 club, and accumulating a lifetime on-base percentage of .408" (Bill Watson).
Perhaps Jeff Kent (Cotuit) is a likely candidate as well, subsequently leading all second basemen in career home runs. Kent also hit 560 doubles, tied for 30th in MLB history with Hall of Fame outfielder, Eddie Murray. A few other notable hitters to later have solid careers in the Majors consist of 1993 MLB Rookie of the Year, Tim Salmon (Cotuit), 6-time MLB Gold Glove winner, J.T. Snow (Orleans), and an 11-year veteran, John Valentin (Hyannis).

The Year of the Hitter sure highlighted what the Cape Cod Baseball League had to offer talent-wise during the 1988 season. As the league continues to churn out future stars left and right, some of the current fan-favorites who have mashed their way into the MLB record books include Kris Bryant (Chatham), Josh Donaldson (Harwich), Aaron Judge (Brewster), and George Springer (Wareham). Although the league was not able to help showcase some of the best college players in the country due to COVID-19 this season, there will certainly be an abundance of next generational talent to have their names known in the prestigious Cape Cod Baseball League, starting in 2021.