News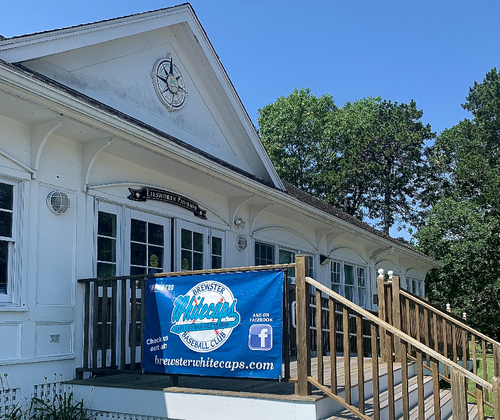 06/29/2021 8:19 PM
Article By: Lauren Groff

By Lauren Groff

On Tuesday, local golfers and Brewster Whitecaps players assembled at The Captain's Golf Course in Brewster for the annual "Swing 'Fore' the Whitecaps" tournament.

Blue skies and a slight breeze, made a perfect day for golf. "We are very happy to be a part of this event to help support the Brewster Whitecaps," said Jay Packett, Director of Operations at the golf course. "The Whitecaps have been a part of the community for a number of years and we've always been as big of a sponsor as we can be."

In addition to 18 holes of golf, participants were treated to a boxed lunch from Freeman's Grill, memento gift bags, and a post-tournament awards ceremony. A silent auction in the pavilion included prizes such as, a night at Chatham Bars Inn, an assortment from Brewster Wine and Spirits, and tickets to the Boston Red Sox and New England Patriots.

"This is something we know is huge every year for Brewster," said Whitecaps catcher Kurtis Byrne, a rising junior at Texas Christian University. "The players are very excited to be playing, we just love it."

The Whitecaps will next take the field at home on Wednesday, June 30 against Chatham.