News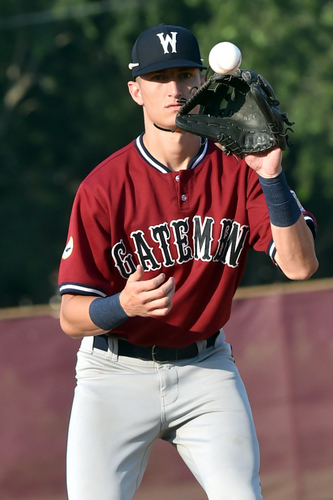 07/24/2021 9:15 PM
Article By: Josh Schwam
On June 30, Kellum Clark (Wareham '21) and Kamren James (Wareham '21) dogpiled with their Mississippi State Bulldog teammates at TD Ameritrade Park after defeating the Vanderbilt Commodores and clinching the program's maiden College World Series victory. Two weeks and not much sleep later, the duo is among a handful of Bulldogs playing in the Cape League.
So much of the history that Clark and James represent at Mississippi State was created by Gateman Assistant Coach Ron Polk.
"It's been an awesome experience," James said. "Of course, getting to dogpile in Omaha and winning the championship. And then trying to get out here and play for Coach Polk, it's a win-win."
Polk led the Bulldogs for 29 years across two stints in Starkville, amassing a plethora of accolades including five SEC Tournament Championships, two recognitions as National Coach of the Year and 1,350 wins, the latter good for fifth most in Division I history.
"He's been with us since day one," Clark said of Polk. "He's been out there every day. So all of us are super appreciative. Administrators and coaches are super appreciative of him, everybody loves him."
Polk carries his Mississippi State pride with him on Cape Cod.
"He's 100% biased." Clark said with a grin. "He loves me the most on the team. Kam might think he's number one, though."
Polk has years of knowledge accumulated from Division I college ball on how to translate collegiate success to the Cape League.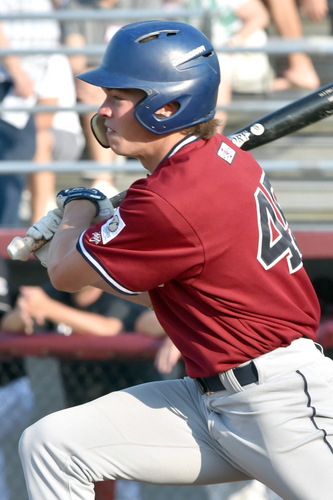 "There's a lot of adjustments and things they're not used to, but these guys can handle it. Well, maybe not Kellum." Polk joked with a smirk.
The endearing grins out of Clark, James and Polk represent the dream that is now reality. A rollercoaster two-week stretch has seen the trio celebrate in Omaha, Starkville, Cape Cod and hopefully at home somewhere in between.
But they would not have it any other way.
"I mean, we had fun after, but, two days, three days off, and then we got back to work," Clark said. "Baseball is a year-round sport. You don't really get any breaks. But it's been an awesome time."
While Polk has been with Wareham since the season began, save for a trip to Omaha to watch Clark, James and the Bulldogs, the two players have been thrown into a heated playoff race.
The Gateman currently sit third in the West Division, two wins behind the Cotuit Kettleers. The Bourne Braves have a comfortable buffer in first place and one of the two available playoff spots. The Gateman and Kettleers will likely vie for the final spot.
"Anytime you step on the field you're looking to win." James said. "That's what we're trying to do and that's our plan every day out here."