News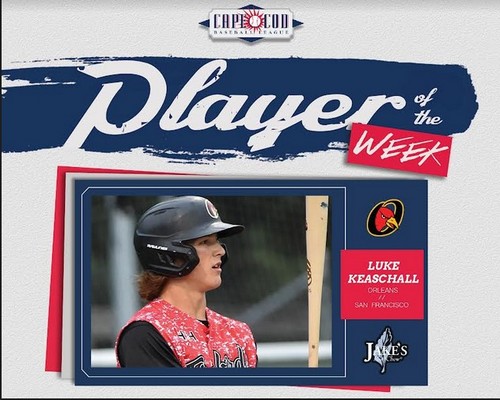 07/27/2021 4:38 AM
Article By:
Luke Keaschall (Orleans/San Francisco) - Luke racked up at least one hit in every game he played this week for a 0.538 batting average (14-26). His week was highlighted by a 6 RBI game against Brewster where he clubbed a grand slam in the 4th and a go ahead 2 run triple in the 8th to power Orleans to an 8-6 victory.
"Try Jake's Mint Chew today for a healthy alternative to tobacco. Visit www.jakesmintchew.com for more information and use
promo code "cape cod" for 15% off your first order.
Chew Healthy, Chew Jake's!