News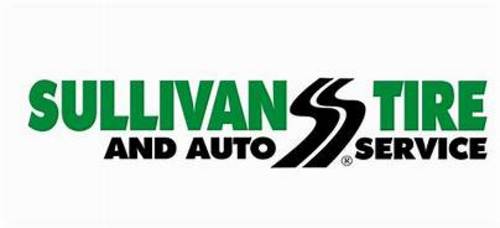 08/14/2021 4:09 AM
Article By: Daniel Donabedian
This week the Cape League Sponsorship Spotlight shines on Sullivan Tire, a family-owned and operated auto repair business that has been providing New Englanders with high quality automotive service for over 60 years.
Sullivan Tire came from humble beginnings. The auto-repair company began in 1955 on a dead-end street in Rockland, Massachusetts. Bob Sullivan, the founder of the company, built his business upon the idea that everyone, whether they are a customer, an employee, or a member of the community, should be treated like family.
Bob Sullivan not only preached this mission statement, but lived by it. The father of 10 started Sullivan Tire as a family business, and it still is today. Carrying on his legacy is his son, Paul Sullivan, the current vice president of marketing and business development for Sullivan Tire.
Today, Sullivan Tire continues to emphasize the importance of family. The company has remained family-owned despite expanding into a full-service auto repair shop with locations in five of the six New England states.
One reason Sullivan Tire has flourished and grown across New England is because Paul has not forgotten his father's beliefs or the founding principles of Sullivan Tire.
"Work hard, treat your employees well, and be a part of the community," Sullivan reiterated.
Paul himself has been a part of the Cape community ever since he was a kid, and his family's trips to the area drew him and his family to the Cape Cod Baseball League.
"In the 60s, our first vacation as a family was in Cotuit. Right down the street was the Kettleers' ballpark," he remembers fondly. "My family loved going to the games because we were all involved with baseball."
We would like to thank Paul and the rest of Sullivan Tire for being a part of the Cape Cod Baseball League community. The company's sponsorship helps keep games free of charge for all fans and provides many other amenities. With support from sponsors like Sullivan Tire, the Cape League can continue to offer a fun, family-friendly experience that is accessible to all.
And, if you're ever in need of a quick alignment or a new tire, Sullivan Tire has convenient and customer-friendly stores in Hyannis, Falmouth, Wareham, and Sandwich.