News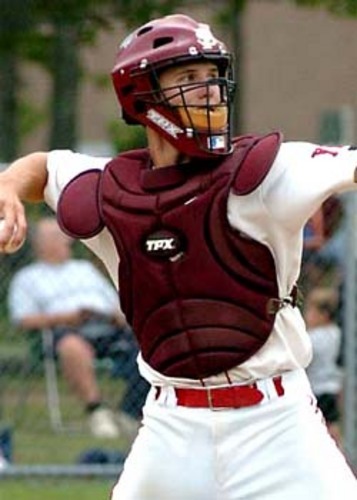 10/09/2021 4:17 AM
Article By: Michael Lane
Astros 9 - White Sox 4 (Astros Lead Series 2-0)
The Houston Astros took a commanding 2-0 lead with their victory Friday afternoon, needing just one more to move onto the ALCS for the fifth consecutive season.
The Chicago White Sox struck early, scoring in the first inning and fifth inning, including a RBI sacrifice fly from Yasmani Grandal (Brewster '08). The Astros offense came alive in the fifth inning, tying the score at 4-4.
Following a scoreless seventh inning from Ryan Stanek (Bourne '11), the winning pitcher, the Astros offense broke open the game with five runs. Kendall Graveman (Cotuit '11) closed out the victory for Houston with a scoreless ninth inning.
Brewers 2 - Braves 1 (Brewers Lead Series 1-0)
Corbin Burnes (Orleans '15) made his first career postseason start and didn't disappoint for the Milwaukee Brewers. Burnes was in trouble early, putting runners on the corners with no outs in the first inning. After failing to score, the Atlanta Braves wouldn't get a runner in scoring position again until the ninth inning. Burnes, the NL Cy Young favorite, finished the night with six scoreless innings and six strikeouts.
Rowdy Tellez's go-ahead two-run homer in the seventh inning was the deciding play of the game.
The Brewers will turn to Brandon Woodruff (Harwich '12) tonight as they look to take a 2-0 lead at home.
Red Sox 14 - Rays 6 (Series Tied 1-1)
The Boston Red Sox offense exploded for 14 runs on 20 hits Friday night, leading them to a series tying 14-6 victory.
The Red Sox offensive outburst was needed after falling behind early. Jordan Luplow (Orleans '13) hit a grand slam in the first inning off Chris Sale (Y-D '09), giving the Tampa Bay Rays a 5-2 lead.
Matt Barnes (Wareham '10) closed out the win with a scoreless ninth inning, after being added to the Red Sox ALDS roster earlier in the day.
Giants 4 - Dodgers 0 (Giants Lead Series 1-0)
A trio of home runs from former Cape League players carried the San Francisco Giants to a 4-0 victory over the Los Angeles Dodgers.
Buster Posey (Y-D '06/'07) hit the first home run, in the first inning, off Walker Buehler (Y-D '14) to give the Giants a 2-0 lead. It was Posey's first postseason home run since 2012.
Kris Bryant (Chatham '11) added a solo home run, his third hit of the night, in the seventh inning extending it to a 3-0 lead. Brandon Crawford (Orleans '07) finished the scoring off with a solo home run in the eighth inning.
The Giants will turn to their ace Kevin Gausman (Harwich '11) in Game 2 of the series tonight.