News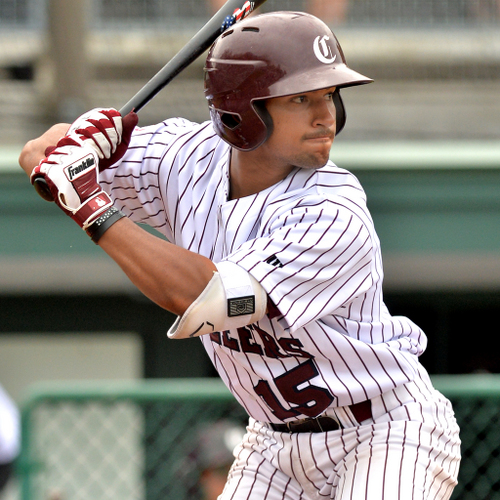 01/13/2022 9:30 AM
Article By: Kaley Brown
It may be difficult for many of us to believe that the year 2020 is two years in the past, but perhaps not for Cape Cod Baseball League (CCBL) alumnus Nick Gonzales.
The 2019 Cape League Most Valuable Player was taken seventh overall in the 2020 Major League Baseball (MLB) Draft by the Pittsburgh Pirates, one out of 13 former Cape Leaguers selected in the first round of the shortened draft.
Gonzales logged 369 plate appearances in 2021 with the Greensboro Grasshoppers, Pittsburgh's High-A Minor League Baseball affiliate. The former Cotuit Kettleer tallied 98 hits in his first professional season as well as 54 RBI, 53 runs, 40 walks, 18 home runs, and seven stolen bases while compiling a .302 batting average and a .385 on-base percentage (OBP). He also enjoyed a .981 fielding percentage at second base.
The infielder's 2021 Minor League performance added to an already stellar resume.
Hailing from New Mexico State University, Gonzales racked up standout numbers in his three years as an Aggie, logging an impressive .399/.502/.747 stat line on 596 plate appearances. The infielder also collected 188 hits, 152 RBI, 148 runs, 89 walks, 37 home runs, and a total of 83 extra-base hits, on top of 13 stolen bases throughout his collegiate career.
Following his freshman season with the Aggies in 2018, a year in which he was named the Western Athletic Conference's (WAC) Baseball Freshman of the Year, Gonzales experienced his first stint in Cotuit, but only stepped up to bat five times all summer.
In 2019 as a sophomore with New Mexico State, he was named NCAA Batting Champion thanks to his Division I-best .432 batting average and earned 14 other accolades based on his stellar performance in his second collegiate season. This performance with New Mexico State earned Gonzales a second opportunity with the Kettleers that summer, a season in which his MVP achievement helped lead Cotuit to their 15th CCBL championship title.
Gonzales' phenomenal showing on the Cape in 2019, a summer in which he compiled 54 hits, 39 runs, 33 RBI, 20 walks, seven home runs, six stolen bases, and a .351/.451/.630 slash on top of a .963 fielding percentage, surely helped lead him to become New Mexico State's highest MLB Draft pick in school history in 2020.
Despite only having played one season in the Minor Leagues, Gonzales is already the fourth-ranked prospect in the Pirates' farm system. Pittsburgh, an organization clearly in rebuild mode after finishing last in the National League East in 2021 for the third straight year, could very well choose to give Gonzales the opportunity to make his MLB debut in 2022.
The Pirates most recently called up their No. 3 prospect, Oneil Cruz, who was drafted by Pittsburgh in 2021, to the big leagues this past season, a player who was only in Double-A before he was promoted.
Could Gonzales, a Cape Cod League star and MVP just a couple of summers ago, be given the chance to shine at the Major League level? It is absolutely a possibility for the 22-year-old stud.