News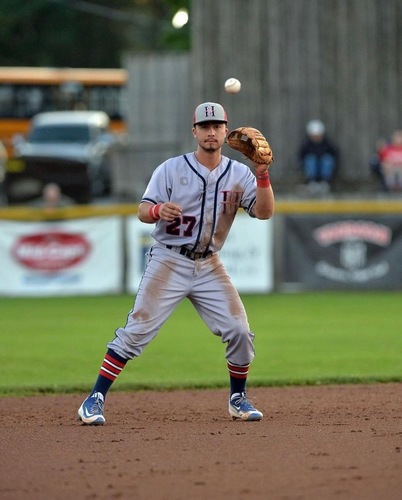 01/18/2022 9:00 AM
Article By: Joe Koetters
Jonathan India of the Cincinnati Reds put together a phenomenal 2021 season that led to him winning the National League Rookie of the Year award. The 2016-2017 Harwich Mariners alum was almost a unanimous winner, receiving 29 first place votes and only 1 second place vote. For the Mariners, India hit .264 with 37 hits, seven RBI and 10 steals across 39 games. Strikeouts came at a higher number with India striking out 28 times.
India's major league numbers followed a similar suit to his Cape Cod numbers. In 2021, India slashed .269/.376/.459 with 21 home runs, 69 RBI and 12 steals across 150 games. Similar to the Cape, India did have a higher-than-normal strikeout rate, striking out 22.3% of the time with 141 strikeouts. With that being said, what can we expect from the rookie of the year in 2022?
Nothing much is changing (yet) for the 2022 Cincinnati Reds are far as the lineup goes. With Votto aging closer to retirement, look for India and Jesse Winker to pick up most of the production for the Reds this year. India should be slated in as the everyday second basemen and should be hitting leadoff or second most of the year. Steamer has India's projected slash line as .257/.354/.437 with 23 home runs, 96 runs and 69 RBIs. These projections are almost identical to his Rookie of the Year season stats.
India is a rather smaller player, so power is not his forte, but he still has the ability to leave the yard. 96 runs at the top of the lineup, hitting in front of Votto and Suarez, is something that Reds fans can get excited for. However, I do believe that India's high K% will be something to watch in 2022. With a full year of big league pitching under his belt, the adjustment period should be slightly easier but I still think he will strike out at a relatively high clip. Overall, expect Jonathan India to put up another season similar to the one that he did in 2021.