News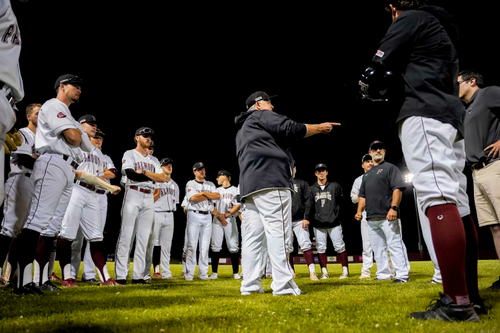 06/02/2023 6:54 AM
Article By: CCBL Public Relations Office
The Falmouth Commodores home opener will be June 10th, when they host the Wareham Gatemen.
In the dugout, Jeff Trundy returns for his 25th year as Falmouth's manager. Trundy, a three-time CCBL Manager of the Year, is just 10 regular season wins away from 500 career wins. Steve Cishek, a 13-year MLB veteran, joined the Commodores' staff this year as a Special Assistant of Baseball Operations.
Jacob Walsh and Alex Mooney are expected to return from last year's team. Jac Caglianone is one of the top 2024 draft-eligible prospects playing in the Cape League this summer, after taking the college baseball world by storm this spring. Caglianone is slashing .349/.409/.790 with 28 home runs.
Falmouth will run their youth clinics the following weeks this summer: June 20 - June 23, June 27 - June 30, July 3 - July 7, July 11 - July 14, July 18 - July 21, and July 25 - July 28. Their youth clinics are for boys and girls ages 5 - 14. You can learn more information about the youth clinics, or register your children for this summer, by clicking here.
The highlight of the Commodores' season will come on July 15th, when they host their centennial celebration. The major event, beginning at 3pm at the field, will celebrate 100-years of baseball within the Falmouth community. View a full list of special events this summer here.
All of Falmouth's home games are played at Guv Fuller Field. The field's address is 790 Main St. Falmouth, MA.