News
04/23/2011 1:30 PM
Article By: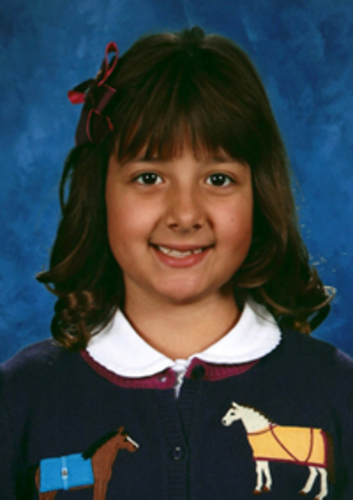 CAPE BASEBALL LEAGUE DEDICATES 2011 ALL-STAR GAME
TO MEMORY OF 9-YEAR-OLD ARIZONA SHOOTING VICTIM
Christina-Taylor Green Loved Baseball and Cape Cod
By Joe Sherman

BOSTON, Mass - The Cape Cod Baseball League will dedicate its 2011 All-Star Game to the memory of Christina-Taylor Green, the 9-year-old daughter of Brewster summer visitors John and Roxanna Green and the youngest victim of the Jan. 8 Tucson, Ariz., shooting incident in which U.S. Congresswoman Gabrielle Giffords was also critically injured.
Cape League Commissioner Paul Galop and President Judy Walden Scarafile made the announcement in a joint media release today.

"Christina's dream was to become the first woman to play in the major leagues," Galop said. "And she once told her parents that when she grew up, she wanted to buy a house on Cape Cod, so the family could be together here each summer."

John Green, the Los Angeles Dodgers' East Coast scouting supervisor, has spent considerable time watching Cape Cod League games, often accompanied by Christina. The only girl on her hometown Little League team, she also enjoyed the nearby playground as her older brother Dallas attended the Brewster Whitecaps'baseball camp at Stony Brook School Field.

"Knowing of Christina's love of baseball and of Cape Cod, we felt it was fitting that we take this opportunity to honor her life this summer," said Scarafile.

The 2011 Jordan's Furniture Cape League All-Star Game is scheduled for Friday evening, July 29, at Fenway Park in Boston. Tickets are currently on sale through the Red Sox and via the Cape League's web site, www.capecodbaseball.org. They will also be sold at every Cape League ballpark starting June 10.

The Green family will participate in ceremonies on the field before the All-Star Game and during the seventh-inning stretch. Christina's older brother, Dallas, 11, will throw out the ceremonial first pitch and all uniformed personnel will wear special patches bearing Christina's initials and the dates 9-11-01 (her birthday) and 1-8-10. The Cape League has already contributed to the Christina-Taylor Green Memorial Fund established by the Community Foundation for Southern Arizonaand fans attending the All-Star Game will also have an opportunity to donate.

Congresswoman Giffords is continuing her rehabilitation at a Houston, Texas, facility, where her husband, astronaut and U.S. Navy Capt. Mark Kelly, visits her daily. Capt. Kelly is completing preparations at Johnson Space Center to command the Space Shuttle Endeavour on its final mission to the International Space Station. Launch date at Kennedy Space Center in Florida is April 29.

John Garner, Jr.
Director of Public Relations & Broadcasting
(508) 404-7434
[email protected]

Joe Sherman
Senior Web Editor
Special Projects Coordinator
[email protected]