News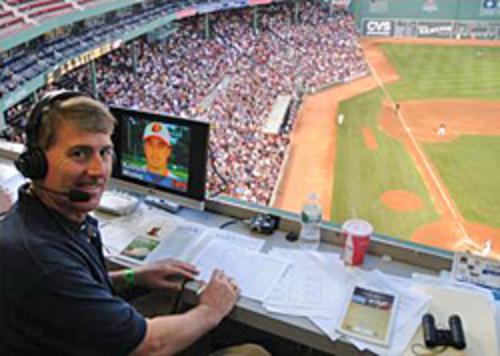 06/06/2012 11:11 PM
Article By: John Garner Jr.
Dreams of becoming a professional ballplayer do come true. Just ask Justin Maxwell, Ryan Cuneo or Charlie Furbush.
They are three former Cape League standouts who received their big breaks at the official Frank Finn Cape Cod Baseball League tryout at Wareham, an annual rite of spring for all ten Cape League teams.
This year's Finn/CCBL tryout is slated for Saturday, June 9, beginning at 9:30 a.m. at Spillane Field in Wareham. Players are recommended by college coaches who believe their candidates can compete at the highest intercollegiate level.
Maxwell was a five-tool outfielder from Maryland in 2003 initially overlooked by all 10 CCBL teams, but wowed Bourne GM and future house parent Sean Walsh, who signed him to a contract with the Braves.
The 6'5" 220-pound Maxwell became one of the top players in the league, hitting .307 with two homers and 47 hits, while committing just one error.
He started in leftfield for the West All-Stars in Falmouth and joined Nomar Garciaparra, Cliff Pennington and Brad Lincoln as recipient of the Cape League's Manny Robello 10th player award and returned the following summer with Cotuit and hit .263.
Maxwell, who turned down an acceptance letter to Harvard to play baseball for the Terrapins, was a Pre-Veterinary Medicine Major with a 3.88 GPA and drafted in the fourth round by the Washington Nationals in 2005.
He's currently a reserve outfielder for the Houston Astros, hitting .236 with four homers and 13 RBI after spending the past few seasons with the Nationals.
The left-handed hitting Cuneo was fresh off the campus of Delaware in June 2009 when he hit line drives all over Spillane Field and signed with Hyannis GM Bill Bussiere as a fill-in corner infielder.
He paid huge dividends for the Mets, batting .270 with a team-leading five HR and 29 RBI, ranked among the league's top five in most power categories and was selected to the West All-Star and All-League teams.
Cuneo, a Freehold (N.J.) HS graduate, was selected by the Chicago Cubs in the 20th round of the Major League Baseball Draft and is hitting .252 with four homers and 23 RBI for the Class A Peoria Chiefs.
But the most incredible story was Furbush, a lanky southpaw from tiny St. Joseph's College in North Windham, Maine, who engineered an unforgettable performance during the 2005 tryout, striking out three batters on nine pitches and immediately signed a contract with Hyannis GM John Howitt.
Just a few days later, Furbush started for the Cape League against the U.S. Military All-Stars at McKeon Park and went on to post a 1-5 record and a 5.40 ERA for the last-place Mets, leading the staff with 55 strikeouts and 50 innings pitched.
The 6'5" lefty came back to Hyannis on a mission in 2006, posting an All-Star season with a 3-2 record and a sparkling 1.83 ERA, with 50 K's and just 13 walks in 54 innings. He hurled the season's only no-hitter and was named the league's top New England prospect.
After transferring to baseball powerhouse LSU his junior year, the South Portland, Maine native was drafted in the fourth round by Tigers and made his major league debut in 2010 with the Tigers.
He was dealt to Seattle in a midseason trade last summer and is currently 2-1 with a 3.26 ERA with 22 K's in 19.1 innings in 2012.
The tryout was renamed in 2007 in memory of Frank Finn, editor, publisher and founder of the Cape Cod Sports Report, who passed away in March of that same year. Nobody cared more passionately about giving Cape Cod players a chance to participate in the CCBL and he felt the tryouts were a perfect venue for local players to showcase their skills.
This year's try-out is again organized by Cotuit Asst. GM Sue Pina and players from as far away as Hawaii and close as Bridgewater State have been invited to attend.
A total of 76 players were recommended with 45 confirmations, with the largest contingent being pitchers and outfielders with a scarce amount of middle infielders.
Last year, 18 temporary and/or permanent contracts were signed out of a possible 104 candidates (up from 63 in 2010) on an earlier Memorial Day weekend, seemingly more advantageous for incoming players.
"These are kids that have a true passion for the game," said Pina. "It's their time to prove what they believe in their heart can manifest itself on the field and for once, they will be in the right place at the right time. It's truly a day where dreams are made."
Bresch's Big Day at Fenway
CCBL inaugural Hall of Famer Dick Bresciani was honored for his 40 years of service with the Boston Red Sox by throwing out the first pitch before last Wednesday's game at Fenway Park. Current Team historian for the Red Sox, Bresch served at PR director in the CCBL for six years before joining Boston in 1972 as Asst. PR director and later become Director of Publicity and VP for the Red Sox. He is also a member of the Red Sox and UMass-Amherst Halls of Fame.
Hall of Famer Steve Robbins passes away at 98
Long-time player, manager and GM Steve Robbins, whose influence on the Cape League stretched back eight decades, passed away last Thursday at age 98 to declining health. His baseball career began as a player in his hometown of Wareham in 1937. In 1946, when another team dropped out of the league, Robbins lobbied to bring his town team into the Upper Cape League.
He led the franchise through lean years, often dipping into his own pocket to purchase equipment and improve facilities. In 1964, he had lights and dugouts installed at Spillane Field, bringing night games to Wareham. He retired in 1966, passing the franchise on to fellow Hall of Famer John Wylde. He was inducted into the Cape League Hall of Fame in 2010, becoming the oldest living inductee at age 96.
Steve was widower of the late Dorothy F. (Crittenden) Robbins. Mr. Robbins worked as assistant postmaster at the Wareham Post Office for many years before retiring in 1968.