League News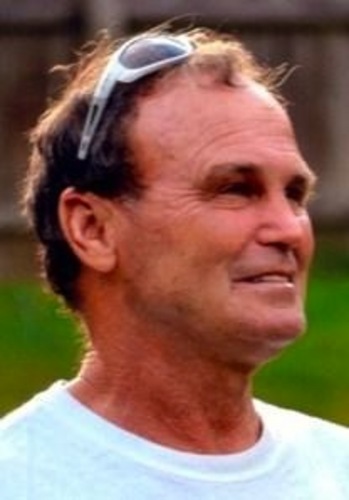 08/01/2013 9:05 AM
Article By:
We said goodbye to Jim McNally today. Hundreds were there. Heartbroken family members, endless number of saddened friends, a legion of dedicated and respectful fellow umpires that created an unforgettable honor guard, neighbors, fellow tradesmen and deeply moved Cape Cod Baseball League friends and officials.
Yes, we were all there, just like Jim has been for all of us on countless occasions. Jim passed away less than a week earlier unexpectedly and left a gaping hole in all of our collective lives. You see, this has nothing to do with baseball, but everything to do with a man that gave everything he had to help and guide others. Sure, much of it was on the baseball field, but so much more was with his family, cherished grandchildren, neighbors … everyone.
Jim was a man's man that simply "got it." We have all heard the stories about the obvious stuff, but everyone has stories that few were aware of, because to Jim what he did was nothing extraordinary, but rather what people do when others are in need. That was Jim, the man.
Several years ago, one of the Cape Cod Baseball League officers was in his final days of a battle with cancer that he would ultimately lose. Jim drove to Harwich and visited the league VP, and I can tell you firsthand that the emotional lift that Jim gave to this ailing friend absolutely brightened one of his final days that, from my perspective, clearly extended his life somewhat. No one knew what Jim did which is how Jim wanted it. Nothing special for Jim, except for the fact that this was something that only a man would do.
A year ago, another league official suffered a debilitating stroke and was having a very tough time adjusting to this malady. Guess who was on the phone and paid a visit to brighten this person's day. That's right, Jim, the man. Again, nearly no one knew this because to Jim there was no story here; this is what normal human beings do. Right? No so much unless you are like Jim, the man.
I last saw Jim just a few days before he left us. He was so upbeat and positive and was clearly thrilled with his role as Deputy Commissioner of the Cape Cod Baseball League. His positive energy, thirst for continued excellence and complete commitment with unconditional dedication for everything his did was so obvious to all of us. I mentioned to Senior Deputy Commissioner Sol Yas that adding Jim, Peter Hall and Bill Bussiere to the staff as Deputy Commissioners was perhaps one of the best things we ever did. Managers and coaches always sang praises of the sincere interest of these league officials to attend so many Cape League games and forge ahead with endless recommendations to make our excellent league even better. Jim, the man, would only get involved with this if it were professional, thorough and done right. Well, guess who raised the bar to previously unattained levels? Of course, Jim, the man, exceeding expectations with everything he did.
So now we have to move along. There are no more tears as they have all been spent. Jim, the man, has unknowingly made all of us better people and we have an obligation to his memory to ensure and maintain that as part of his legacy. The game of life has thrown us the nastiest curveball there is. Our knees may have buckled here, but we keep our head in the game and will survive as stronger people because that is what Jim, the man, would insist on. How we wish we could have one more inning with Jim in this game of life, but we know that is bitterly impossible.
To those of us that knew and worked with Jim, how lucky for us. How sad for those that were not treated with Jim's presence and friendship as so many of us were. For the lucky ones, behave how Jim the man would want and step up without any expectation of anything in return and simply be a good person to family, friends and neighbors. There is no magic formula, no special training and no manual. It is called common sense and a unique form of human decency that Jim lived every day of his life and all of us will embrace in perpetuity.
Gone, but never, ever forgotten, Jim the man!
Godspeed, Jimmy!!