League News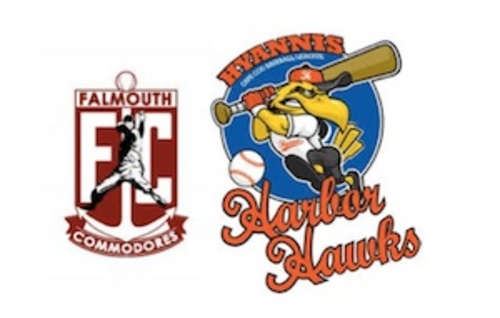 08/08/2013 1:30 PM
Article By:
Who says there can't be room for two, particularly when referring to one of the most tightly contested divisional races in recent memory?
The surprising Hyannis Harbor Hawks and the hard-hitting Falmouth Commodores are the co-champions of the Cape Cod Baseball League's Western Division. Both teams finished with 52 points: Hyannis with a record of 27-17-2 and Falmouth at 26-18-0. Because the Hawks won the season series 6-4, they clinched home-field advantage throughout the playoffs.
Hyannis was the West champion as recently as 2011 after posting an impressive 29-15-0 campaign and finishing with 58 points, far and away the best record of that season. They eventually were shut out by fourth-place Falmouth in the first round. Hyannis is going for its first championship in 22 years, and first under the Harbor Hawks moniker.
Falmouth, meanwhile, hasn't won a Western Division championship since 2004, when the Commodores went 25-18-1, good for 51 points. Though they clearly dominated the division in regular-season play that year, they were trumped in the finals by Y-D. With a run at the league championship, Falmouth is trying break a 32-year curse, the longest in league history, after having last won it all in 1980.
The battle for supremacy of the Western Division was a dogfight that came down to the last game of the season. The third-place Cotuit Kettleers made it interesting down the stretch, finishing 25-18-1 with 51 points, a behind the co-champions.