League News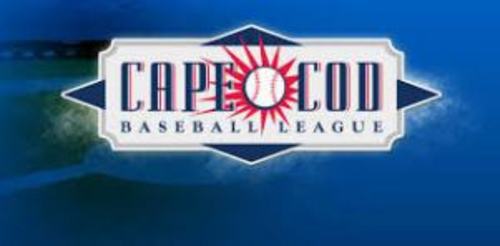 08/08/2013 8:30 PM
Article By:
No. 3 Cotuit 5, No. 2 Falmouth 2
In the first major upset of the playoffs, the Cotuit Kettleers defeated the Falmouth Commodores to advance to the Western Division Finals. Hunter Cole (Georgia) went 2-for-4 with two RBIs to help the Kettleers overcome a first-inning 2-0 deficit.
The Commodores got on the board early as Rhys Hoskins (Sacramento State) doubled with a shot to the fence in left field and Casey Gillaspie (Wichita State) followed with a home run onto the road behind the left-field fence for a 2-0 lead in the first.
But Cotuit responded with a run in the second as Cole doubled in Mark Payton (Texas Austin), who reached on a swinging strikeout. The Kettleers added two runs in the fourth for a 3-2 lead, and a suicide squeeze by Rhett Wiseman (Vanderbilt) in the eighth extended their lead to 4-2. Cole scored the final run for Cotuit in the ninth, singling to lead off, stealing second and coming home on a single by Garrett Stubbs (Southern Cal).
Christian Cecilio (San Francisco) picked up the win for the Kettleers with six strong innings, while teammate Wesley Cox (Texas San Antonio) earned the save. Craig Schlitter (Bryant) took the loss after allowing the go-ahead run to score in the fourth. The Kettleers last won the Cape League Championship in 2010, and have more modern-day* titles (13) than any other team.
*since 1963
No. 4 Bourne 9, No. 1 Hyannis 2
Trent Gilbert (Arizona) was the unsung hero for the Bourne Braves, with two game-tying RBI singles to help the No. 4 seed knock off the No. 1-seeded Hyannis Harbor Hawks.
The Harbor Hawks struck first in their match as Tyler Spoon (Arkansas Fayetteville) doubled Landon Curry (Indiana State) in for a 1-0 lead, but Bourne responded with a Gilbert RBI single in the top of the second to even it.
Undeterred, the Hawks came back as Ryan Padilla (New Mexico) crossed the dish on a Curry single. But it wasn't enough, as Bourne got the momentum going. Gilbert finished 3-for-5 with three RBIs.
Cody Livingston (Southern Miss) shut the Hawks down, fanning six batters in his 3 2/3 innings of relief – enough to earn the win – as his teammates provided the offense to keep the Braves ahead. Clint Freeman (ETSU) had an RBI, while Tyler Kuresa (UC Santa Barbara) and Richard Gonzalez (Alabama) each drove in two runs in the romp, which saw a three-run sixth inning and five-run eighth inning.
The Braves last won the championship in 2009 – their first and only title since the team was founded 25 years ago.