League News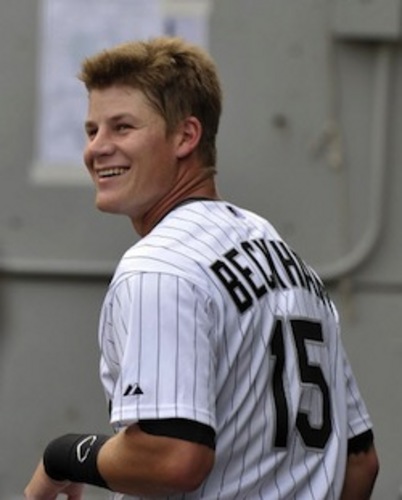 01/08/2014 5:14 PM
Article By: CCBL Public Relations Office
Six former Cape Cod Baseball League players were among the 30 team winners in the second annual Wilson Defensive Player of the Year Awards, recognizing Major League Baseball's best fielders on a team and league level.
After the team winners were named, they competed for league honors, which were won by Boston Red Sox second baseman Dustin Pedroia (American League) and Arizona Diamondbacks outfielder Gerardo Parra (National League). Winners were determined by a formula that used scouting information, sabermetric analysis and basic fielding statistics.
Pedroia set club records in 2013 with 160 games played and 159 starts at second base, while making only five errors in 688 chances - a .993 fielding percentage. Parra established a club record with a NL-best 17 outfield assists and led all outfielders with 41 defensive runs saved.
The Baltimore Orioles and Kansas City Royals tied for American League Defensive Team of the Year, while the Diamondbacks won in the National League.
All winners were announced during a special broadcast on MLB Network.
Among the 30 players honored as team winners for 2013 were Chicago White Sox second baseman Gordon Beckham (Yarmouth-Dennis, 2007), Cleveland Indians catcher Yan Gomes (Cotuit, 2007; Chatham, 2008), Colorado Rockies second baseman D.J. LeMahieu (Harwich, 2008), Los Angeles Angels of Anaheim outfielder J.B. Shuck (Cotuit, 2007), Seattle Mariners second baseman Dustin Ackley (Harwich, 2008), and Tampa Bay Rays third baseman Evan Longoria (Chatham, 2005).
The inaugural Wilson Defensive Player of the Year Award winners in 2012 were outfielders Michael Bourn (Yarmouth-Dennis, 2002), then with the Atlanta Braves, and Mike Trout of the Los Angeles Angels. The Braves were first to be named Defensive Team of the Year.