League News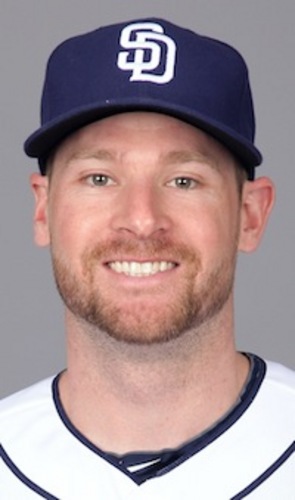 01/20/2014 6:10 PM
Article By:
Baltimore Orioles catcher Matt Wieters (Orleans, 2005) and Boston Red Sox pitcher Andrew Miller (Chatham, 2004-05) have not yet reached agreement with their respective teams on new contracts for 2014, and arbitration hearings are looming next month if they fail to do so.
The two Cape Cod Baseball League Hall of Famers are among nine major league players from the Cape League who filed for arbitration but could not come to terms with their teams by Friday, Jan. 17, when both sides were required to present their salary proposals for the upcoming season.
Wieters, inducted into the CCBL Hall of Fame last November, is seeking $8.75 million from the Orioles, who are offering $6.5 million. Insiders believe that a settlement for around $7.7 million is likely before a three-member panel is assigned to hear the case in February.
The gap between Miller and the Red Sox is much closer and a compromise is expected soon. Miller, 28, is asking for $2.15 million while the Red Sox offer is for $1.55 million. The 6-foot-7, 210-pound left-hander, a member of the CCBL's 2012 Hall of Fame class, was enjoying a breakout season for Boston before when he suffered a season-ending foot injury while running to back up a throw during a game in Anaheim on July 6.
Miller had crafted a 2.64 ERA and was averaging 14.1 strikeouts per nine innings in 13 relief appearances before the injury occurred. This came on the heels of a much-improved 2012 campaign, his second in Boston, when the former first-round draft choice of the Detroit Tigers posted a 3.35 ERA and averaged 11.4 strikeouts per nine innings in 53 appearances.
Former Red Sox right-hander Justin Masterson (Wareham, 2005), a 14-game winner for the Cleveland Indians, is asking for $11.8 million, more than $3 million above the Tribe's $8.5 million offer. He is in a group still negotiating which also includes Detroit Tigers catcher Alex Avila (Harwich, 2007), Kansas City Royals right-hander Aaron Crow (Falmouth, 2007) and outfielder Justin Maxwell (Bourne, 2003-04), San Francisco Giants first baseman Brandon Belt (Harwich, 2008), Seattle Mariners first baseman Justin Smoak (Cotuit, 2006) and Texas Rangers first baseman Mitch Moreland (Bourne, 2006-07).
A flurry of activity last Thursday and Friday resulted in 16 former Cape Leaguers signing new contracts for 2014 to avoid arbitration. In terms of dollars, San Diego Padres third baseman Chase Headley (Cotuit, 2004) was the big winner, wresting $10.525 million from the Padres in his final season of arbitration eligibility. The 29-year-old Headley earned nearly $8.6 million in an injury-riddled 2013 season after leading the National League in RBIs (115) in 2012.
Others signing for at least $4 million include Atlanta Braves third baseman Chris Johnson (Hyannis, 2005), one-year, $4.75 million; Chicago White Sox second baseman Gordon Beckham (Y-D, 2007), one year, $4.175 million; Kansas City Royals right-hander Luke Hochevar (Cotuit, 2003), one year, $5.21 million, and New York Yankees right-hander David Robertson (Y-D, 2006), one year, $5.215 million.
Seven arbitration-eligible Cape League alumni had negotiated new contracts before being required to submit salary proposals, with Arizona Diamondbacks fill-in closer Brad Zeigler (Chatham, 2001; Harwich, 2002) faring best within that group. The 34-year-old Ziegler signed a two-year contract extension worth $10.5 million, with a third-year club option for $5.5 million (or a $1 million buyout). The sidewinding right-hander saved 13 games for the Diamondbacks in 2013 after taking over for injured closer J.J. Putz (Y-D, 1997; Hyannis, 1998) at midseason. He finished with an 8-1 record and a 2.22 ERA.
Others making early deals that negated the need for arbitration were Los Angeles Dodgers catcher Drew Butera (Orleans, 2004); New York Mets outfielder Mike Baxter (Hyannis, 2004-05); Washington Nationals righty Ross Ohlendorf (Chatham, 2003); Orioles outfielder-first baseman Steve Pearce (Cotuit, 2-4); Padres right-hander Tim Stauffer (Chatham, 2002); and Indians righty Blake Wood (Y-D, 2005).