League News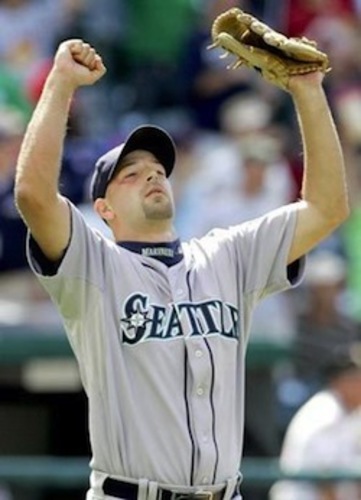 01/24/2014 9:38 AM
Article By:
Cape Cod Baseball League Hall of Fame pitcher David Aardsma (Falmouth, 2002; HOF class of 2010) is back in baseball.
The hard-luck Aardsma, who missed most of 2011 and 2012 after undergoing Tommy John surgery on his right elbow and an operation on his right hip, has signed a minor league contract with the Cleveland Indians and received an invitation to spring training. He had been a free agent since Oct. 31 after spending most of the 2013 season with the New York Mets.
It's a late birthday present for Aardsma, who has been a pitcher without a team since he turned 32 on Dec. 27.
The former Rice University star signed a minor league deal with the Mets last May after being released by the New York Yankees in spring training and opting out of a minor league trial with the Miami Marlins following a month in their system. On June 8, after a brief and successful stint at Triple-A Las Vegas (1.12 ERA, three saves in eight games), Aardsma was summoned to New York.
The tall right-hander made 43 relief appearances, posting a 2-2 record and a 4.31 ERA with 36 strikeouts and 19 walks in 39 2/3 innings. It was his first extensive MLB action since 2010 in Seattle, where he became one of the American League's most reliable closers. Nevertheless, the Mets declined to offer Aardsma a contract for 2014 and the veteran reliever became a free agent once again on Oct. 31.
From 2009-10, Aardsma posted a 2.90 ERA, averaged 9.6 strikeouts per nine innings and saved 69 games for the Mariners. At his peak in Seattle, he commanded a $2.75 million salary in 2010 and $4.5 million in 2011, a hefty jump from the $419,000 he earned in 2009 with the Mariners.
According to published reports, he will be paid $1 million if he makes the Indians' roster out of spring training.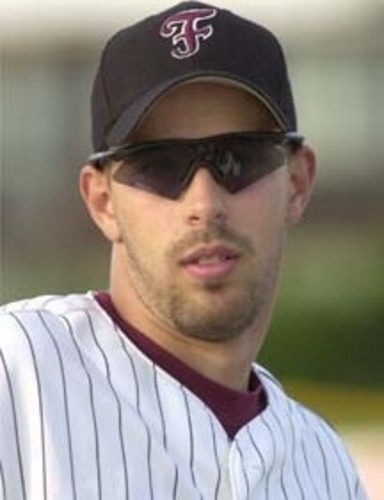 Aardsma will be reunited with Cleveland manager Terry Francona, for whom he pitched in Boston in 2008 after the Red Sox acquired him in a trade with the Chicago Cubs. David appeared in 47 games for the defending World Series champions, posting a 4-2 record and a 5.55 ERA before an offseason deal sent him to Seattle.
Aardsma has pitched for seven big league clubs in parts of eight MLB seasons since being drafted by the San Francisco Giants in the first round (22nd overall) in 2003. He has compiled a career 4.23 ERA with 305 strikeouts against 169 walks in 306 1/3 innings over 298 games. He made his major league debut at age 22, on April 6, 2004, less than 10 months after collecting a $1.43 million signing bonus from the Giants.
With the 2002 Falmouth Commodores, Aardsma was practically unhittable. He saved seven games, compiled a 3-0 record and carved out a minuscule 0.68 ERA while striking out 45 batters in 26 innings. His masterful Cape Cod Baseball League performance did not go unnoticed by the Giants, who made him their first-round draft choice the following spring. Nor did it go unnoticed by the Cape League Hall of Fame selection committee, who tapped him for induction with the class of 2010.