League News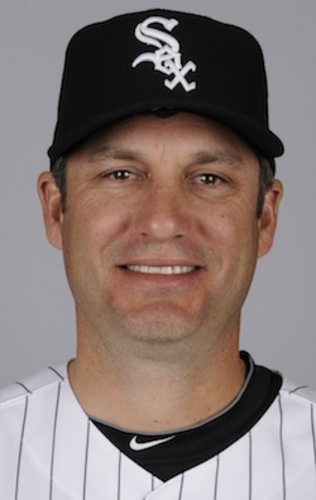 01/25/2014 12:27 PM
Article By:
Despite a last-place finish in 2013, the Chicago White Sox showed confidence in manager Robin Ventura on Friday by rewarding him with a multiyear contract extension. Ventura's original deal would have expired at the end of the 2014 season.
A Cape Cod Baseball League Hall of Famer (Hyannis, 1987; Class of 2001), Ventura remains one of five current major league managers who played on the Cape.
The former White Sox third baseman is 148-176 since being named skipper in the fall of 2011 with no previous managerial experience. After guiding the White Sox to an 85-77 record and a second-place finish in 2012, Ventura earned strong consideration for Manager of the Year honors. But his club struggled through one of the worst seasons in club history in 2013, winning only 63 games and finishing dead last in the American League Central Division.
White Sox general manager Rick Hahn said Friday that Ventura is "the right guy to lead us through this next period and beyond of White Sox baseball." Hahn did not disclose details of Ventura's new contract, except to say that it is a multiyear deal.
Ventura was a collegiate star at Oklahoma State, where he set an NCAA Division I record with a 58-game hitting streak in 1987 before joining the then-Hyannis Mets for the summer. He won the Robert A. McNeece Award as the Cape League's Outstanding Pro Prospect, batting .370 (third overall) with a league-leading 37 RBIs and a .568 slugging percentage in 40 games. He was second in the league with 41 runs scored, third in walks with 37 and was named to the All-League team at season's end.
The following spring, Ventura continued his collegiate success and won the Golden Spikes Award as the nation's best college player before being selected by the White Sox in the first round of the 1988 draft (10th overall). He also played for the New York Mets, New York Yankees and Los Angeles Dodgers during a 16-year big league career. He was a lifetime .267 hitter with 294 home runs and 1,182 RBIs. A two-time All-Star, he won six Gold Gloves as a third baseman and belted 18 career grand slams to tie for fifth all-time.
Four other current big league managers played in the Cape League as collegians — John Farrell (Hyannis, 1982) of the World Series champion Boston Red Sox; Mike Matheny (Cotuit, 1989) of the National League champion St. Louis Cardinals; Joe Girardi (Cotuit, 1984) of the New York Yankees; and Buck Showalter (Hyannis, 1976) of the Baltimore Orioles. Like Ventura, Showalter also is a member of the Cape League Hall of Fame (Class of 2002).