League News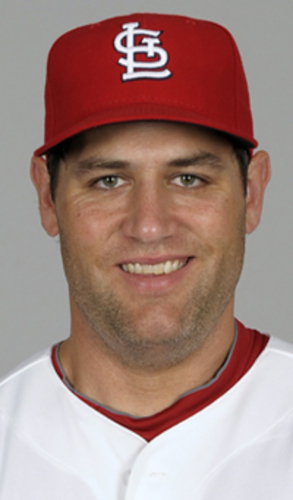 01/30/2014 6:51 PM
Article By:
Former Cape Cod Baseball League batting champion Lance Berkman (Wareham, 1996) is calling it quits.
"It doesn't make sense to play in the physical condition I'm in," the 16-year major league veteran told MLB.com Wednesday, referring to continuing problems with his right knee that limited him to just 73 games last season for the Texas Rangers.
Berkman, 37, is a six-time National League All-Star who played for five teams that made the postseason, including the 2011 World Series champion St. Louis Cardinals. A Texas native, he was a college star at Rice University when he was drafted by Houston in the first round (16th overall) in 1997. He spent most of his first 12 big league seasons with the Astros, and also played for the Yankees, Cardinals and Rangers.
In 2010, Houston traded Berkman to the Yankees, who used him as a designated hitter and backup first baseman. He finished the season with 14 home runs and his .248 batting average was the lowest of his career for a full season. However, 2011 was a different story. After being cut loose by the Yankees, he signed as a free agent with the Cardinals and helped lead them into the World Series by belting 31 homers and hitting .301, his highest batting average in three seasons.
His fellow players responded by voting him the National League Comeback Player of the Year.
The first baseman-outfielder owns a career .293 batting average and has accumulated 1,905 hits, 366 home runs and 1,234 RBIs. His .9429 OPS is the 26th highest all-time among players who appeared in at least 500 games, better than Hall of Famers Hank Aaron and Willie Mays.
Berkman hit .352 for Wareham in 1996 to win the Thurman Munson Award as the Cape League's batting champion. Back at Rice in 1997, he hit 41 home runs, third highest total in NCAA history, and was named National College Player of the Year and a first team All-America by Collegiate Baseball Magazine, Baseball America and The Sporting News.
He led the Owls to their first College World Series appearance and had a career .385 batting average with 67 home runs and 272 RBIs.
Berkman is the latest veteran big leaguer with Cape League ties to retire after the 2013 MLB season. First baseman Todd Helton (Orleans, 1994) stepped down at age 40 after 17 years with the Colorado Rockies, and utility player Jerry Hairston Jr. (Bourne, 1996; Wareham, 1997), 37, ended a 16-year career with nine different teams as he moved from the playing field to the TV booth with the Los Angeles Dodgers.
-ccbl-