League News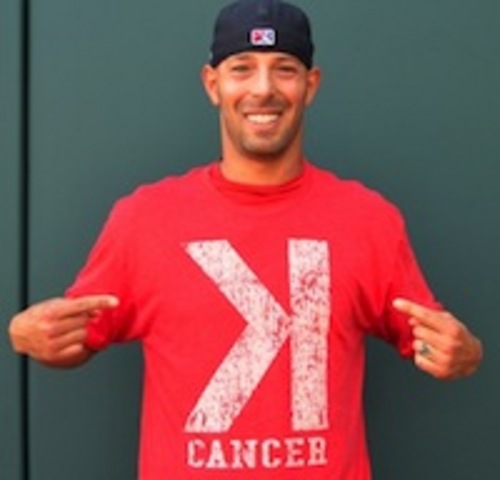 06/13/2014 5:58 PM
Article By:
Isn't it time for Cape Cod Baseball League Hall of Famer David Aardsma (Falmouth, 2002; Class of 2010) to get another chance in the big leagues?
The 32-year-old St. Louis Cardinals farmhand has been toiling in minor league obscurity this season, putting up impressive numbers but remaining in Triple-A while pitchers with far less experience, ability and productivity are cashing major league paychecks.
For some reason, the Cardinals can't find room in their bullpen for the former first-round draft choice (22nd pick by San Francisco in 2003) out of Rice University. If that's the case, shouldn't they consider trading him to a club in need of bullpen help.
Aardsma signed a minor league contract with St. Louis late in spring training after pitching well in the Indians' Cactus League camp and, briefly, with the Cardinals. After being assigned to Memphis, the Cardinals' Pacific Coast League affiliate, the lanky right-hander has done everything asked of him – and more – clearly demonstrating he is once again healthy and ready to return to the big leagues.
In 27 appearances spread across 28 2/3 innings, Aardsma has posted a 0.94 ERA while collecting 11 saves and two victories. He hasn't yielded a run, earned or otherwise, in more than a month – giving up just three all season – while scattering 14 hits, walking 13 and striking out 28.
Home runs allowed? None.
A month ago, Aardsma had to choose between remaining in the St. Louis organization or invoking an opt-out clause in his contract that enabled him to become a free agent if not on the big roster by May 15. He chose to stay and has continued his impressive work in Memphis, biding his time while awaiting a call-up to St. Louis.
A year ago, in a similar situation with the Miami Marlins' Triple-A club in New Orleans, he elected free agency and quickly made a deal with the Mets. He pitched impressively for their PCL club in Las Vegas, earning a call-up to New York and finishing the season there.
It was his first substantial work in the big leagues since 2010 when he saved 31 games for the Seattle Mariners after a 38-save 2009 campaign. At that time, he was one of the more reliable closers in the American League and was rewarded with a 2011 contract worth $4.5 million.
But Aardsma's success in Seattle soon turned to misfortune. Hip and elbow problems eventually required two surgeries that sidelined him for all of 2011 and culminated with the Mariners releasing him that October. While continuing his rehab, he managed to catch on with the New York Yankees, who were thinking ahead to the announced 2013 retirement of legendary closer, Mariano Rivera. So they signed him to a minor league deal and dispatched him to Triple-A Scranton/Wilkes-Barre, where, it seems, he was pretty much forgotten throughout the 2012 season.
In late September, he was called up and pitched in one game for the Pinstripes, his first big league appearance since September 2010 as a Mariner. At season's end, the Yankees cut him loose, leading to his brief minor league stint with the Marlins and last season shot with the Mets.
A free agent again last fall, he joined Cleveland and his old Red Sox manager Terry Francona during spring training and, although he pitched well enough to stick, the Indians couldn't find a spot for him and they gave him his release. This time, several clubs showed interest and Aardsma decided to roll the dice with St. Louis.
His major obstacle right now is Cards closer Trevor Rosenthal, who ranks among the National League's saves leaders with 17 despite a 3.82 ERA. Rosenthal, 0-3 with three blown three saves, has walked 17 and struck out 39 in 30 2/3 innings spread over 39 appearances.
Rosenthal, while unspectacular, has pitched just well enough to keep his job.
Aardsma, 32, has maintained a positive attitude while battling back from not one but two major operations. He had surgery to repair a torn labrum in his left hip in January 2011, then, while rehabbing from that procedure, he blew out his elbow and needed Tommy John surgery to repair it. He was sidelined for all of 2011 and the early part of 2012.
It is understandable that the Cardinals would be reluctant to part with Aardsma, knowing they have a proven big league closer waiting in the wings should Rosenthal go down. And because they remain in contention in the National League Central Division, they see Aardsma as a valuable commodity, either in St. Louis or in a trade to strengthen the club for a stretch run.