League News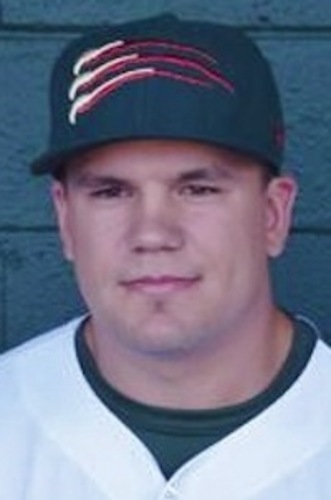 06/13/2014 6:12 PM
Article By:
The first three former Cape Cod Baseball League players selected in the recent Major League Baseball First-Year Player Draft have passed physicals, signed on the dotted line and embarked on what all believe will be long and successful careers in professional baseball.
And, oh yes, all three are now multimillionaires.
Indiana catcher Kyle Schwarber (Wareham, 2012-13), the fourth player drafted on June 5, agreed to a $3.125 million signing bonus from the Chicago Cubs; LSU right-handed pitcher Aaron Nola (Harwich, 2012), the No. 7 pick, accepted a $3.3 million deal with the Philadelphia Phillies, and Evansville southpaw Kyle Freeland (Hyannis, 2013), drafted at No. 8, added $2.3 million to his net worth when he signed with the Colorado Rockies. That figure was $890,000 less than the slot figure recommended by Major League Baseball.
Schwarber came in under slot by $1,496,200. The MVP of the 2012 Cape League playoffs has been assigned to the Boise Hawks in the Low-A Northwest League and was expected to be in the lineup Friday night when the Hawks opened their season at home against Tri-City.
The Phillies assigned Nola and other recent draft picks to their training complex in Clearwater, Fla., where, after orientation, he will make his pro debut with High-A Clearwater of the Florida State League. No Phillies first-round draft pick has started his career at Clearwater since Pat Burrell (Hyannis, 1996) did so in 1998.
Colorado is being much more conservative with Freeland, who will debut with Grand Junction in the rookie-class Pioneer League.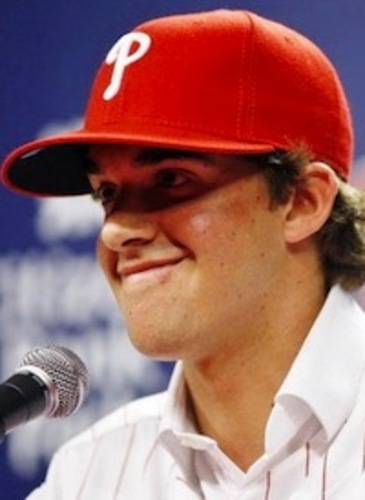 Other first-rounders who have signed professional contracts are Wichita State first baseman Casey Gillaspie (Falmouth, 2013), drafted by the Tampa Bay Rays at No. 20 and signed for a $2,035,500 bonus (right on slot), and Florida State right-hander Luke Weaver (Brewster, 2012), the St. Louis Cardinals' top pick at No. 25. The amount of Weaver's bonus was not announced.
And the first player selected in Round 2 on the draft's opening night – Kentucky first baseman A.J. Reed (Harwich, 2012-13), at No. 42 overall - has accepted Houston's slot value offer of $1.350 million. Reed, so far, is the only signee among the six former CCBL players selected in the second round.
Still unsigned as of Friday, June 13, were nine remaining first-round picks: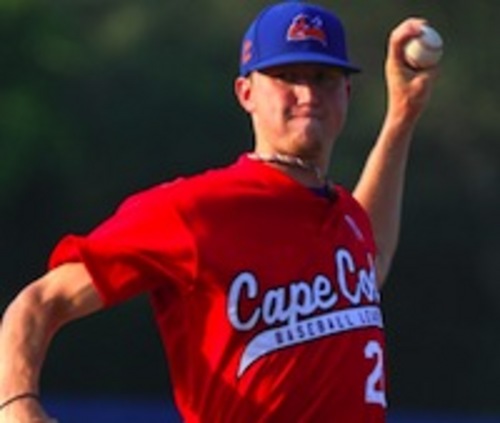 East Carolina right-handed pitcher Jeff Hoffman (Hyannis, 2012-13), Toronto Blue Jays, No. 9; Kennesaw State catcher Max Pentecost, (Bourne, 2013) Toronto Blue Jays, No. 11; Hartford southpaw Sean Newcomb (Wareham, 2012-13), Los Angeles Angels, No. 15; Texas Christian lefty Brandon Finnegan (Falmouth, 2013), Kansas City Royals, No. 17; UNLV right-handed pitcher Erick Fedde (Yarmouth-Dennis, 2013), Washington Nationals, No. 18; Virginia righty Nick Howard (Harwich, 2013), Cincinnati Reds, No. 19; San Francisco outfielder Bradley Zimmer (Cotuit, 2013), Cleveland Indians, No. 21; Stanford shortstop Alex Blandino (Y-D, 2012-13), Cincinnati Reds, No. 28; and Virginia outfielder Derek Fisher (Harwich, 2013), Houston Astros, No. 42.
More than 200 former Cape Leaguers were drafted, as were a number of players on 2014 CCBL team rosters.